10 Woefully Troubled Film Shoots That Derailed Major Movies
All did NOT go to plan on these shoots...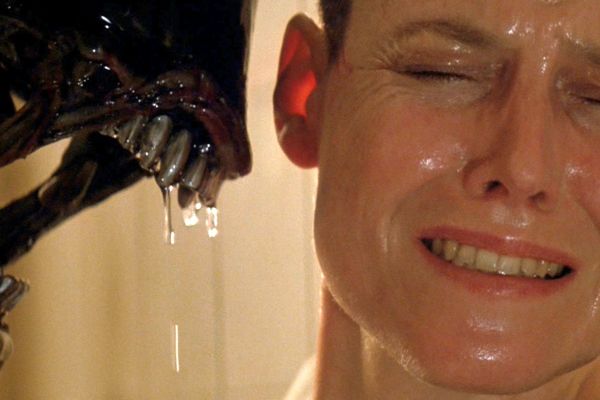 When you imagine a film shoot, you might picture glitz, glamour and lots of grinning from those lucky enough to be actively involved in the moviemaking industry. Most of the time though, positive preconceptions like these couldn€™t be further from the truth. Sometimes, in filmmaking, serious sh*t goes down. Just recently, for example, Alejandro Iñárritu€™s The Revenant has been singled out as a particularly troubled production with displeased divides forming between the cast and crew. Tension on set seemed rife, with the only grinning in sight coming from those individuals with a €˜grin and bear it€™ mentality (Leonardo DiCaprio bear pun very much intended). The full extent of that film's behind-the-scenes troubles hasn€™t surfaced yet, but Hollywood history is littered with similar stories. Here are ten film shoots that went woefully off the rails, threatening to ruin major movies in the process€
10. Blade: Trinity's Star And Director Would Only Talk Through Post-It Notes
The stars seemed to align for the Blade series as it reached its third instalment €" Blade II had out-grossed the first film both domestically and internationally, Wesley Snipes was sticking around for another sequel, and a noteworthy up-and-comer of the hour by the name of Ryan Reynolds had signed up for a supporting role. However, things couldn€™t have gone less to plan when the cameras started rolling. Many of these problems stemmed from Snipes himself, who €" according to his co-star Patton Oswalt - "wouldn€™t come out of his trailer, and he would smoke weed all day." Snipes also turned against the film€™s director, David Goyer, accusing the filmmaker of racism because a black extra was dressed in a T-Shirt with €˜garbage€™ written on it. Snipes and Goyer had a falling out, and ended up communicating via post-it notes instead of actually talking. The script wasn€™t great to begin with, but the troubled production of Blade: Trinity certainly contributed to the film€™s undeniable naff-ness. It received unanimous bad reviews and failed to match either of its predecessors at the box office. Ouch.