100 Greatest Horror Movies Of All Time
The scariest, most traumatic horror flicks you'll ever see. Hopefully.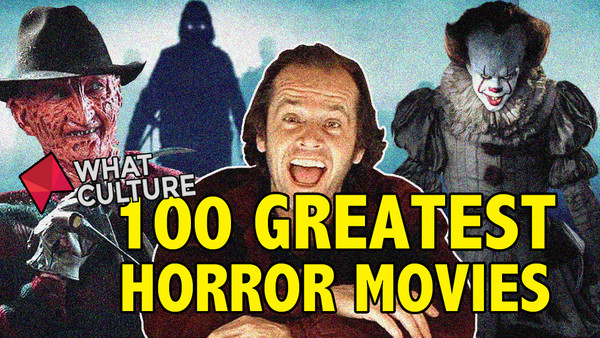 There's a reason we all endlessly trawl the Internet for the best horror movies to watch and scare the bejesus out of ourselves. It's because - like no other genre, in fact - horror is a visceral experience and one more inherently tied to our experience as an audience than any other. After all, it's the only genre that's literally named after the sensation it seeks.
Comedies aren't called Mirths, romances aren't called Joys, Westerns aren't called Attracted To Cowboys Now and it's because they don't seek to dial into us quite so essentially. The reward we get is feeling vulnerable and unsafe, having our senses attacked and our bodily functions occasionally tested to the limits. When it works, it's traumatic, wounding and difficult and we cannot get enough of it.
So, in the interest of helping you decide which horrors you really need to watch, we've compiled the best heads at WhatCulture to determine which is the best ever by a process of pure democratic fairness. Spoiler alert: Deep Blue Sea is in here. Sorry. That's democracy for you.
Behold, our DEFINITIVE list of the 100 Greatest Horror Movies Of All Time...
100. Tucker & Dale Vs Evil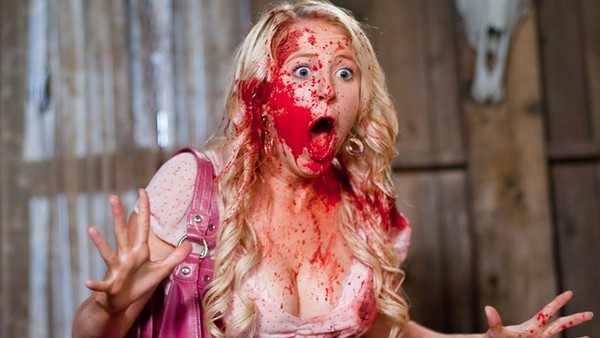 Just because a horror is also a comedy doesn't mean there has to be any compromise in quality: this is not, after all, A Haunted House. In contrast to that abomination, Tucker And Dale Vs Evil is an incredibly smart exercise in cliche-smashing, taking a similar meta-approach to Scream and Wes Craven's New Nightmare and leading the way for The Cabin In The Woods two years later.
The genius premise flips the murderous hillbilly stereotype on its head, with Tyler Labine and Alan Tudyk both excellent as the bumbling titular heroes, who end up implicated in several murders of airheaded horror movie victim cliches with faces. All they want is to be loved - which is easy given how charming both are - and to see them losing their grip on a seriously unravelling situation is like a demented, delightful ballet. it's bloody, it's funny and it's terribly clever.
[Simon Gallagher]