12 Comic Book Film Adaptations Stuck In Development Hell
You'd have better luck getting a brick to fly than pushing these into the cinema.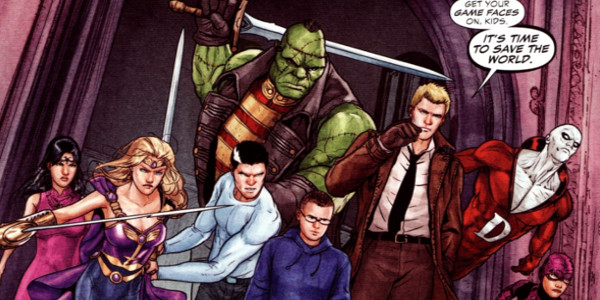 Although we seem to be living in the golden age of comic book cinema and television, there are still those properties that have gestation periods so fraught with developmental problems, that they have thus far failed to make the transition to either the big or small screen. There is no singular determining factor as to why some properties are harder to realise than others. With some it is likely the complexity of the material itself, and its suitability for translation to another medium. With others the problems are clearly connected to the production and the creative teams behind those adaptations. Both of these explanations are valid. In terms of the material there is the notion that due to the popularity of the comic book film, Hollywood has optioned without prejudice anything that began life on the printed page. Regarding the creative teams, problems connected to development, pre-production and the ubiquitously cited "creative differences" are obviously not exclusive to comic adaptations, and a feature of a great number of unproduced projects. The following list details twelve key comic book properties that have resided in the fiery depths of development hell since they were first announced, a little background on what has put them there, and their chances of breaking out.