12 Hugely Iconic Movies That Shockingly Didn't Win A Single Academy Award
We probably take it for granted that all 12 of these "classic" movies won big on Oscar night. Nope.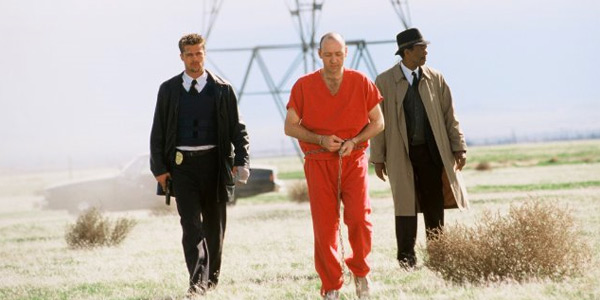 With the 86th Academy Awards ceremony fast approaching, it's time to play devil's advocate and highlight the fact that the Oscars are not quite the be-all and end-all of cinematic accomplishment. In fact, if you scour any "Best Films Ever" countdown, you'll find numerous classics that didn't pick up a single Oscar in the year of their release, despite the fact these movies are of renowned status. This intention of this list is to both shock and educate, then. In the case of every film included, it is quite probable that you will have passed through life just assuming that they cleaned up at the Oscars without actually bothering to check. I know I did. So sit back and slip on your bifocals, as we take you through the 12 most iconic films that - shockingly - didn't win a single Academy Award, starting with...
12. The Good, The Bad, and The Ugly (1966)
Nominated For:
None.
IMDB Ranking:
#6
Rotten Tomatoes:
97% Though many might forget, The Good, The Bad, and The Ugly is actually a sequel (in fact, it's the third installment in Sergio Leone's loosely connected Dollars Trilogy), and we all know that sequels have their work cut out for them from the off. But film fans the world over may be surprised to hear that the film didn't receive a single Oscar nomination in a year where A Man For All Seasons won six. Indeed, it was initially criticised by many critics for its "graphic" depictions of violence. Today, however, the movie is far from short of critical acclaim, admired globally, and reportedly dubbed "the greatest achievement in the history of cinema" by Quentin Tarantino. More than the content of the film itself, the name has achieved an inconceivable level of fame, becoming a common part of the English/American vernacular. But perhaps the most enduring and iconic part of the film is its signature score, however, composed by Ennio Morricone, and whose exclusion from the Academy's nominations is perhaps the most surprising of all.