12 Least Successful Recastings Of Iconic Film Characters
Face it Val, your Batman kind of sucks.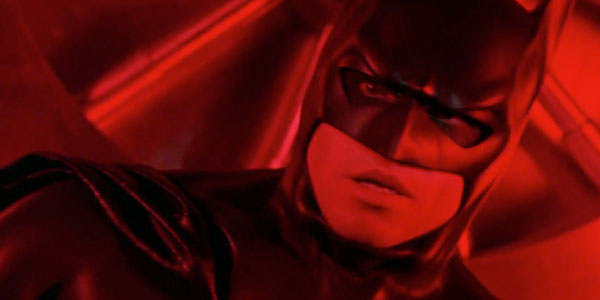 Some characters in film and television are so iconic that you can't imagine any other actor playing them. Vivien Leigh is Scarlett O'Hara; Harrison Ford is Han Solo, Michael J. Fox is Marty McFly, and so on. The affection we have for a particular film or character becomes indelibly linked to the actor who takes that role; should anyone else step into the role, it wouldn't feel right, no matter how good the actor in question was on paper. Nevertheless, there have been many examples in film franchises over the years where major characters have been recast mid-way through a series, with often disastrous results. The reasons for these re-castings vary: contract disputes, not being paid enough, interference from further up the pecking order, or occasionally because the original actor has tragically died. But for every one time where we could let it slide, or in which the new actor was actually better than his or her predecessor, there are just as many occasions when the powers-that-be should have left things alone. Today we're counting down the 12 least successful re-castings of iconic characters. We're looking at a wide range of offerings, from the Marvel Cinematic Universe to the Final Frontier, from successful sequels to widely-hated reboots, and from psychological horror to sword-and-sorcery. We'll begin our countdown with an inexplicable decision regarding the Iron Man series...
12. Don Cheadle - Lt. Col. James 'Rhodey' Rhodes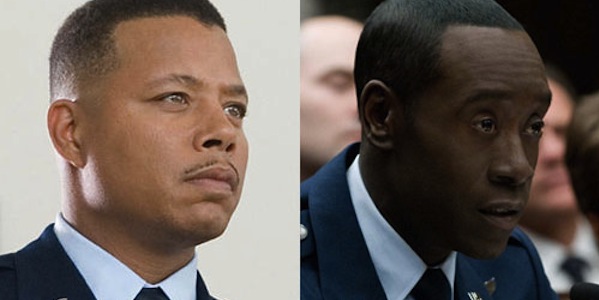 Films:
Iron Man 2 (2010) & Iron Man 3 (2013)
Replacing:
Terence Howard The first Iron Man film was something of a watershed. It re-established Robert Downey Jr. as a trusted leading man with box office draw, and it ushered in the Marvel Cinematic Universe (MCU), effectively leading to The Avengers. To many comic book film fans, it remains one of the high points of the superhero genre, with many comparing the series to Christopher Nolan's Batman movies. But then came the announcement of Iron Man 2 and the replacement of supporting actor Terence Howard with the Oscar-nominated Don Cheadle. After years of speculation about exactly why he was given the boot, Howard finally spilled the beans in 2013. It turns out that Marvel had only offered him one-eighth of his Iron Man salary to make the sequel, with the remaining money going to Downey Jr.. This was in spite of Howard having signed a three-picture deal, which guaranteed him specific amounts for Iron Man 1, 2 and 3 (assuming that 3 got made at this stage). Feeling cheated and dogged by accusions of "difficult behaviour" on set, Howard refused to take a pay cut and was let go in favour of Cheadle. Whatever your feelings about how the matter was handled, the jury is still out as to whether this was a successful move. While many Iron Man fans will argue in favour of Cheadle, or claim that it didn't make a difference, there's still a fair number who feel that Howard got a much better grip on the character of Rhodes and could have taken it in a more interesting direction in the sequels. Cheadle remains a very fine actor, but Rhodes has not been one of his finer performances.