12 Most Iconic Moments In Jurassic Park Franchise History
"Welcome to Jurassic Park"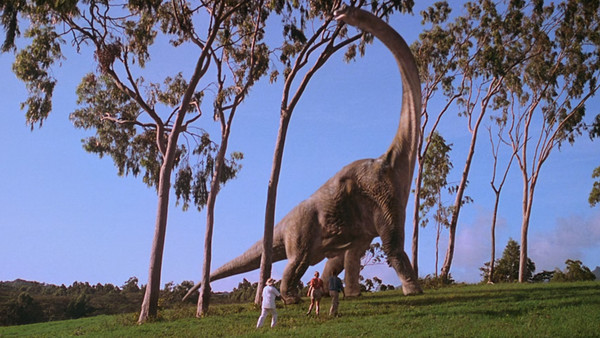 Jurassic Park is one of the biggest, and most popular movie franchises in the world. Adapted from Michael Crichton's brilliant 1990 novel, the first installment back in 1993 caught the imagination of the entire world, and has since seen four sequels across the next 30 years, with a fifth currently in development.
The world has been mesmerized by the dinosaurs brought to the big screen, a feeling that didn't even subside through the 14 years between Jurassic Park III and Jurassic World. There is just something about these creatures that will seemingly keep drawing audiences in for years to come.
Though none of the sequels have ever since been able to match the masterpiece that was Steven Spielberg's Jurassic Park, that doesn't mean that there haven't been incredible moments in each movie that have since become synonymous with the legendary franchise.
Jurassic World: Dominion is set to complete the Jurassic World trilogy, whilst also bringing back the three main characters of Jurassic Park; Alan Grant, Ellie Sattler, and Ian Malcolm. With the movie being pushed back to June 2022, what better time is there to look back on some of the best moments the franchise has ever had to offer?
12. Leaving The Dinosaurs Behind - Jurassic World: The Fallen Kingdom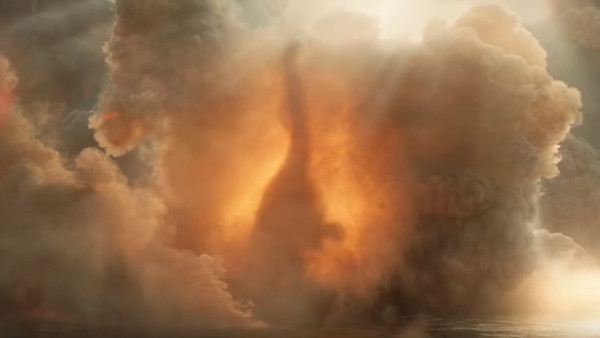 For the most part, Jurassic World: Fallen Kingdom was something of a disappointment. The fact that there had been yet another genetically modified hybrid dinosaur created seemed almost lazy after the Indominus Rex of Jurassic World, however the movie was not all bad.
There was one scene that stood out in particular. As the volcano that had threatened the entire island erupted, Grady and co. made it onto the boat to escape, but their relief soon turned to anguish as they looked back to see a single Brachiosaurus left behind.
There has been no shortage of dinosaur deaths throughout the franchise, but this one was harder to watch than any other. As the boat sailed away, the gigantic sauropod was left behind to die, engulfed by the flames and the smoke that almost killed the park's visitors.
This scene was shot spectacularly, as the dinosaur was reduced to a silhouette behind the the veil of deadly smoke. This wasn't just any dinosaur however, this has been confirmed by director J.A. Bayona to be the very same Brachiosaurus that Alan Grant and Ellie Sattler first saw when they landed on Isla Nublar in 1993. This represented our attachment to these dinosaurs, and is one of the most heart breaking scenes throughout any of the five movies.