15 Best Movies Of 2019 (So Far)
Jesse Eisenberg in a black comic karate Fight Club?!
It's funny how we all think of cinematic years in two halves, isn't it? Almost like we pass out school progress reports around summertime offering thoughts on what's gone well, what's floundered and what we want to see for the rest of the year.
If 2019 was a school kid standing in front of us all now answering for its behaviour and its results so far, we'd have some cause to be happy. Equally, we'd have some serious reasons to consider expelling the child entirely, but it's always nice to consider the positives as well.
Luckily, the cinematic highs so far this year have been towering, with billion dollar home runs sitting alongside gentle, charming indies and incredibly crafted documentaries. But which of this achievements warrants the A* for being the very best of 2019 so far...?
15. The Lego Movie 2: The Second Part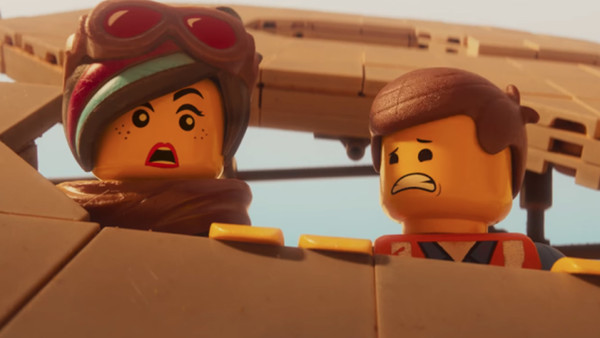 Expectations were low for The Lego Movie 2. While the original was a subversive surprise hit, after a bunch of spin-offs, a switch in director and a couple of ok-at-best trailers, just about everyone anticipated the sequel to be a case of diminishing returns.
But while it certainly doesn't feel as fresh as the 2014 original, The Second Part still has heart and humour to spare. The first film put the spotlight on the relationship between a father and son, but the sequel makes the perfect decision to focus squarely on sibling rivalry, and just how much of a s**t older brothers can be to their younger sisters when all they want to do is play with them (speaking from experience here).
It delivered a surprisingly tender message once again, wrapped up in a great self-realisation narrative that continued to deliver a far more poignant message than you'd expect from a franchise that's essentially just an excuse to sell you even more Lego.
[Josh Brown]