15 Best Things The Internet Has Done With Avengers: Age Of Ultron
Humanity isn't beautiful because it lasts, humanity is beautiful because it makes headcanons.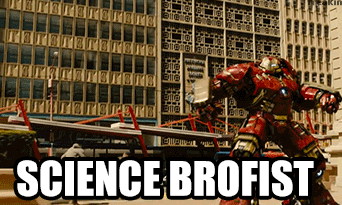 The Internet is a massive repository for creativity and entertainment value, as long as you know where to look. Ultron spent about fifteen seconds on it before deciding that all organic life needed to be wiped out, mostly because he was checking Fox News, participating in 4chan's /b/, and reading the YouTube comments. You, however, are more discerning, and What Culture is here to help you enhance your faith in humanity, not destroy it. It's been long enough now since the release of Avengers 2: Age of Ultron that the world of memes, mashups, and Marvel-media manipulators has had a chance to process the movie and draw inspiration from it to create further cool things of their own, as they do. Read on for the best creative responses to Avengers 2, be they videos, images, or something else entirely. But first, your standard spoiler alert. If you're not among those who have seen the film yet, then you're clearly in the minority, but fair warning: some plot points will be discussed...