15 Films That Only Needed One Scene To Become Legendary
Sometimes great scenes are more indelible than great movies.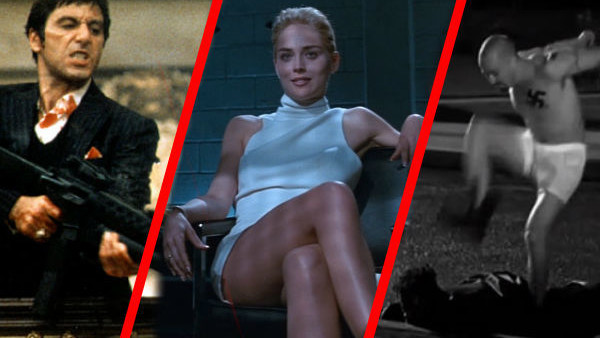 When Quentin Tarantino's Reservoir Dogs was released in late-1992, it was met with a flood of positive reviews hailing it as an instant classic. Though, at the time, there was one scene in particular that had everyone talking. Namely, when Michael Madsen's character, Mr. Blonde, tortures a cop and cuts off his ear as he dances to Stealers Wheel's Stuck In The Middle With You.
In retrospect, it's difficult to imagine the film without this pivotal moment but Tarantino actually had to fight Miramax boss Harvey Weinstein to keep the scene in, as Weinstein felt it would have a serious negative effect on audiences. Quentin stood his ground and Harvey ultimately relented.
Perhaps Tarantino was aware of the fact that, on occasion, no matter how great a film is, it sometimes needs that one moment that's going to stick in the audience's head for years to come. In a weird way, great scenes are even more indelible than great movies.
This list isn't necessarily a rundown of films' most famous scenes. No, these are the sequences that elevate a good film into a great one (or a mediocre film into a less mediocre one). But these flashes of brilliance often come at a cost; so sudden, shocking or spectacular are their arrivals that they can become the only scene you associate with the film.
Needless to say, a spoiler alert is in full effect.
15. Angela's Big Reveal - Sleepaway Camp (1983)
https://www.youtube.com/watch?v=ADEM_IDN-iU

The Movie: Made at the height of the low-budget slasher film craze, Sleepaway Camp tells the story of a girl named Angela who, after surviving a horrific boating accident which killed her father and twin sibling, goes crazy and murders a bunch of unsuspecting campers.

The Legendary Scene: At the end of the movie, Angela is discovered holding one of the teen's severed heads while standing naked, revealing herself to not only be the killer, but also that "she" has a penis, and is in fact Peter, her brother believed to be dead. Angela had actually died in the boating accident that day, and when her aunt gained custody of Peter, she raised him as "Angela".

Had Angela merely been revealed as the killer, nobody would have been massively shocked, but this twist certainly took things up a few notches and allowed Sleepaway Camp a spot in horror history that it otherwise would never have attained.