15 Must-See Blumhouse Movies
14. The Purge: Anarchy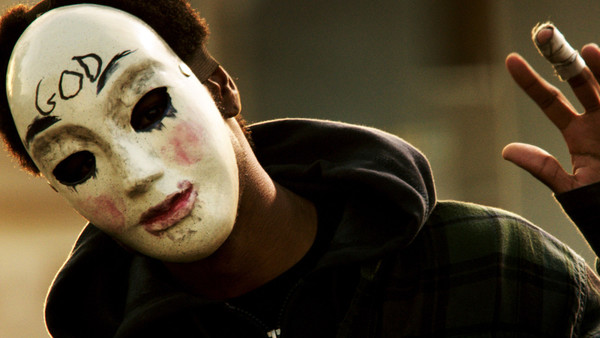 The Purge was a crushing let-down given its great premise, so it was a hugely pleasant surprise when this came out and was actually a rock-solid action-horror film that hugely improved on the first film.
A gloriously bad-ass movie that never lets up, this makes for a highly enjoyable thrill ride that's further backed up by director James DeMonaco's improved direction and solid performances across the board.
While it's ridiculous and still isn't quite as thought-provoking as it should be, The Purge: Anarchy nevertheless has a number of interesting things to say about society and it does make these statements in an enormously entertaining manner.
This is definitely one of the most pleasantly surprising horror sequels of recent years and a highly satisfying example of filmmakers learning from their mistakes. Blumhouse has a few franchises going now and despite its terrible start, The Purge is definitely the strongest of these so far.