15 Rejected James Bond Themes You Didn't Know Existed
Johnny Cash wrote a Western song for Thunderball and it's exactly as terrible as it sounds...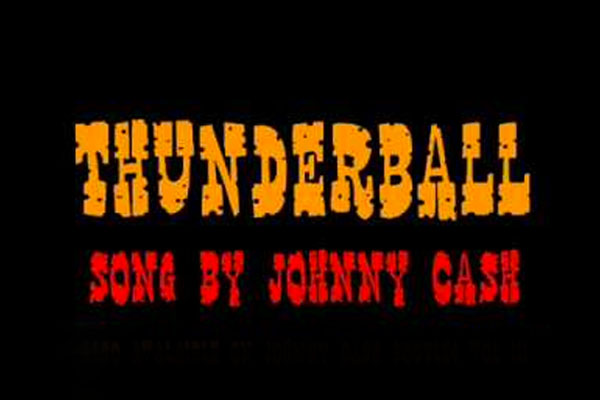 James Bond. The world's favourite secret agent ahead of Austin Powers, Johnny English and the man from the Milk Tray ad. Icons of the Bond world include the cars, the guns, the villains, the girls, the gadgets and the high-profile song which not only plays an important part of the film's marketing, but also sets the tone for the adventure ahead. Beyond the spine-tingling opening notes of Monty Norman's classic theme are 24 songs that have graced the opening credits of every film. The latest artist to stand shoulder to shoulder with Shirley Bassey, Louis Armstrong and mahogany maestro Tom Jones is Sam Smith, whose track Writing's On The Wall for Spectre has become the first song from a Bond movie to top the UK singles chart, which proves that it's quite possibly the hardest gig in music. And as a result, some huge names have tried really hard to knock out an awesome Bond theme and many more have failed. History is littered with demos that live in the dark corners of YouTube while some are forever locked away in an underground lair to save everyone's embarrassment. So which artists missed the hall of fame and have earned a place in the hall of shame?