15 Things You Didn't Know About Anchorman: The Legend Of Ron Burgundy
Did you notice Jon Hamm's secret "cameo"?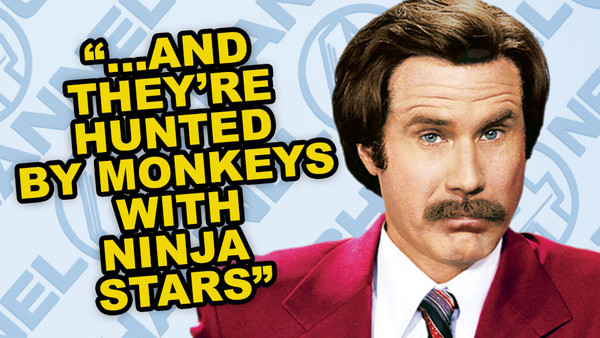 Since it's initial release in 2004, Anchorman: The Legend Of Ron Burgundy has only seen it's fanbase grow and grow as more people come to discover the quirky, laugh out loud comedy. The humour is ridiculous in the best way possible and has seen the film become an all-time favourite for comedy lovers which can stand up alongside other classics such as the Naked Gun and Airplane! movies.
The film features pitch-perfect performances from everyone involved, particularly from Will Ferrell and Steve Carrell who were far from the household names we know them as today when Anchorman was first released.
The sheer quantity of quotes that spring to mind from the mere mention of the film is testament to the comedic brilliance and longevity of the cult comedy favourite. However, there may be some things that you might not know about Anchorman, including how the cast was almost very different.
15. The Plot Was Inspired By A True Story
Although Anchorman is regarded as an outlandish, over-the-top comedy, the inspiration for the film is grounded in reality and was inspired by a documentary Will Ferrell saw on television one night, which was based on female news anchor, Jessica Savitch.
The documentary focuses on Savitch's rise in the male-dominated newsrooms of the '70s and how her co-workers reacted to a female news anchor infiltrating their industry.
Ferrell found that some of her colleagues' comments in the documentary were unintentionally funny and was fascinated by the petulant reaction by the men when a woman first entered their newsroom.
He recalled one of Savitch's former co-anchors, Mort Crim, literally admitting in the documentary that he "was a real male chauvinist pig. I was not nice to her."
With comments like that, you won't be surprised to learn that Crim was the main inspiration for the Ron Burgundy character.