16 Things Only Les Misérables Fans Will Understand
On a scale of 0 to Eponine, how friend zoned are you?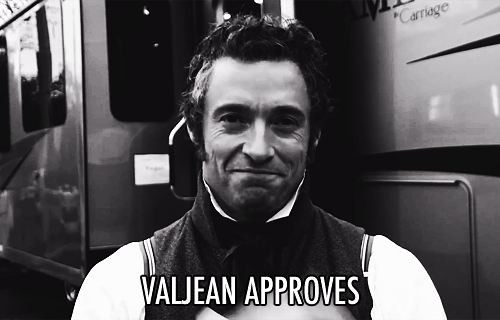 If you haven't seen the 2012 adaptation of the iconic, gloomy musical or been in the audience in the West End, then you need to think about what you're doing with your life, because you're missing out. Les Mis is as beloved a cultural phenomenon as there's ever been: the story is irresistible, the characters beautifully well drawn and the drama utterly captivating. That's precisely why fans love it so much. It's been thirty five years since the musical first premiered in Palais des Sports, Paris and it is still a monumental production to this day with the 392 costumes needed for each show and a revolving stage. If you're a fan, you're part of a community united by love, and if you haven't already, you're determined to see a production with Alfie Boe before you can die happy. And of course, there's always the 1500 pages of Victor Hugo's novel that you can read for pleasure if you want something different to the musical versions. Thank God it's been translated. As well as being a true story of love and loss, Les Mis teaches fans any number of life lessons. And even on your darkest days, you know that you literally have nothing to complain about...
16. Whenever Someone Asks You Who You Are
24601(11111111111111111111111). You need to be taken seriously and obviously the only way to answer this particular question is to scream/sing it with as much conviction as Jean Valjean as you can muster. While you think that you're an absolute hoot, when you do this in the company of non-Les Mis fands, you're guaranteed to be cast off as some sort of weirdo. Or an android.