17 Actors You Didn't Know Almost Played The Avengers
12. Eliza Dushku Was Almost Black Widow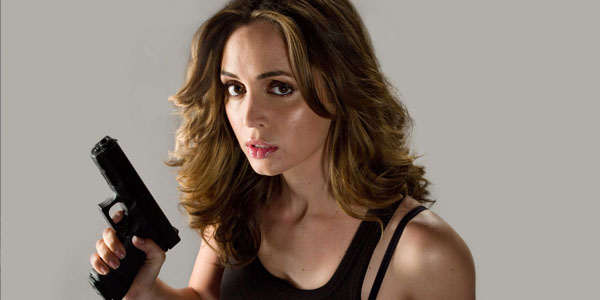 Sometimes, no matter how hard you campaign for something, the odds are stacked too high against you, and you end up looking slightly foolish for all the very, very public effort you put in to trying to make your dream happen. Such was the case for Eliza Dushku, who took to the Howard Stern show to campaign heavily for the role of Black Widow in Iron Man 2. While starring in Dollhouse, Dushku expounded her own virtues, including her proficiency in Russian, apparently:
€œThey€™re doing 'Iron Man 2,' and I€™m so perfect for the Black Widow character, that they just need to get into it. They need to understand€ I just learned Russian because I had to play a Russian girl in 'Dollhouse.' Maybe we could all tell them. Let's get on a Black Widow Iron Man 2 campaign.€
Dushku obviously also had the necessary fighting skills from her time on Buffy the Vampire Slayer, but neither fact enamoured the casting team behind the underwhelming sequel, who over-looked her, though some say she was considered for the role.
Somewhat ironically, Scarlett Johansson wasn't the first pick to play the character either (more of which later), but her campaign to canvas for the role was more success than Dushku's - possibly because she went as far as to dye her hair red well in advance of even being confirmed for the role.