18 Crucial Questions For 2015's Most Anticipated Movies
18. How Badly Does Terminator: Genisys Screw Up The Original Timeline?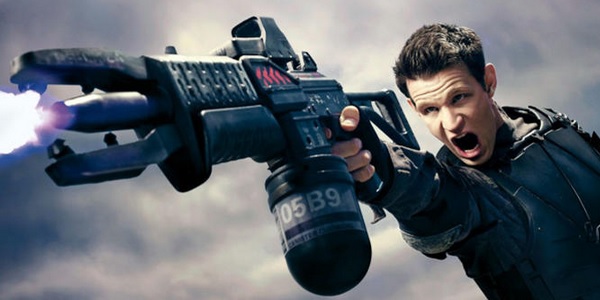 Release Date:
July 1st It's been known for a while that the fifth Terminator movie is going to act as a soft reboot of sorts for the series, using time travel to revisit classic scenes from the first two movies and presumably provide some initial context. However, a recent Entertainment Weekly article revealed additional plot information that rubbed plenty of fans the wrong way. It turns out that in the awkwardly-titled Genisys, Sarah Connor (Emilia Clarke) is not the one fans knew from previous movies: instead, she was orphaned at age 9 when her parents were killed by a Terminator, and was raised by an older Terminator (played by Schwarzenegger) who she refers to as "Pops". Due to this, Connor is something of a recluse, but an expertly-trained sniper. The needless retconning of Sarah's past can be hand-waived by the whole "this is an alternate timeline" shtick that prevented J.J Abrams' Star Trek reboot from annoying too many people, but where that film was crafted with care and intelligence, this plot and the relatively derpy promotional images that have hit the web so far (see above) suggest an absolute dud in the making.
Verdict:
It will make needless, likely damaging changes to the characters and situations fans know and love. Terminator fans will almost certainly be raging hard.