18 Signs You're A True Rocky Horror Picture Show Fan
What separates the Rockys from the Virgins? Toast and toilet paper, that's what.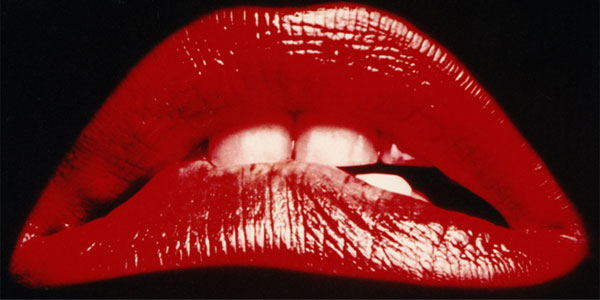 Confetti, toast and toilet paper at the ready, Richard O€™Brien€™s cult musical holds the record for the longest theatrical release in film history, and long may it reign. For those of you who have experienced the live Rocky Horror Picture Show (and if you€™re reading this, there€™s no doubt you have) you will know that the movie itself, as deliciously sexy as it is, is only a fraction of the fun.
There€™s no place on Earth more exhilarating than the ultimate midnight movie: it€™s not just a hobby, it€™s a way of life.
So what is it about the RHPS that€™s engrossed so many fans, live performers, and avid collectors to the point of devoting their lives to it? Lovers of the cult phenomenon are currently filming a documentary titled €œRocky Horror Saved My Life€, in which director Shawn Stutler plans to answer that very question by exploring the last 40 years of Rocky Horror and its impact on fans.
There€™s many things that unite the Church of Rocky Horror, so without further ado may you give yourselves over to absolute pleasure and indulge in the ones that follow.
I see you shiver with anti - ci - pation.
18. You Know The Entire Script Word For Word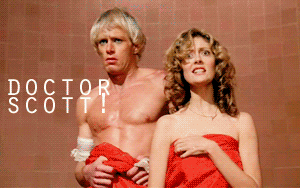 It's tremendously annoying when you're watching a movie with someone who simply cannot stop themselves from quoting each scene word for word. Did we say annoying? It makes us want to insert the DVD box directly into their face hole. Alas! When one watches Rocky Horror, one simply must quote along; tis the rules of the musical. No longer shall you remain silent in the theatre with the unlimited callbacks during the show. Buy an umbrella you cheap b*tch!
17. You Can't Listen To The Soundtrack Without Seeing Every Dance Move In Your Head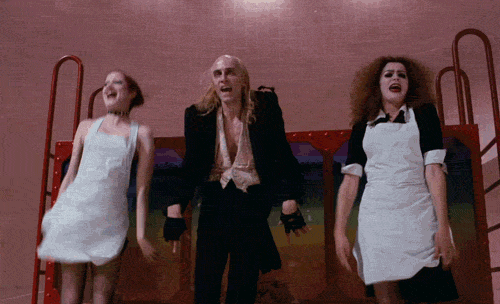 Try it. It's simply impossible.