20 Best Movies About The Movies Of All Time
5. Once Upon A Time In Hollywood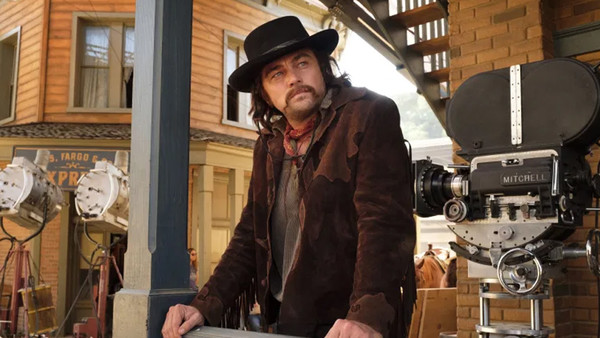 Quentin Tarantino's love for the industry is clear in almost all of his work, from inspirations from Asian cinema to Westerns, but his most recent film is a true smorgasbord of influence from the pictures that inspired him to become a director in the first place.
With two exceptional lead performances from Leonardo DiCaprio and Brad Pitt as a Hollywood actor and his stunt double, the two characters meander through 1960s L.A. in a film that doesn't have much of a strict plot at all. This is a good thing though, as it is fun to see the two of them interact with Hollywood icons of the time, most notably Sharon Tate, and get themselves into all sorts of trouble.
Full of characters that film fanatics would recognise, Tarantino makes a gorgeously directionless ode to cinema with two of the best written lead characters in modern movies. And if that's not enough for you, the last 20 minutes make the whole thing more than worth it.