20 Easter Eggs You Somehow Missed In Quantum Of Solace
5. Robert Sterling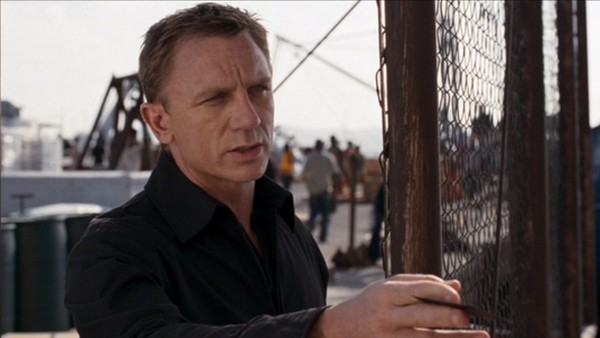 When Roger Moore's James Bond meets with Curd Jürgens's Karl Stromberg in The Spy Who Loved Me (1977), he uses the alias of Robert Sterling (i.e. pound sterling, indicating that he is a British agent).
In Quantum of Solace, Daniel Craig's Bond hands a business card representing himself as Robert Sterling to one of Greene's thugs, who passes it on to Greene's cousin, Elvis in Haiti.
Elvis then calls the number on the card, which connects him to the supposedly closed offices of Universal Exports (MI6's cover name) in London, which allows the agency to put a trace on Elvis's mobile phone. This assists Bond in following Elvis and Greene from the Caribbean to Bregenz in Austria.
Elvis realises that Bond is a potential enemy; Stromberg, however, knows precisely who Double-0 Seven is.