20 Horror Movies From The 21st Century That Didn't Actually Suck
Horror ain't what it used to be? Try these on for size, you negative ninny.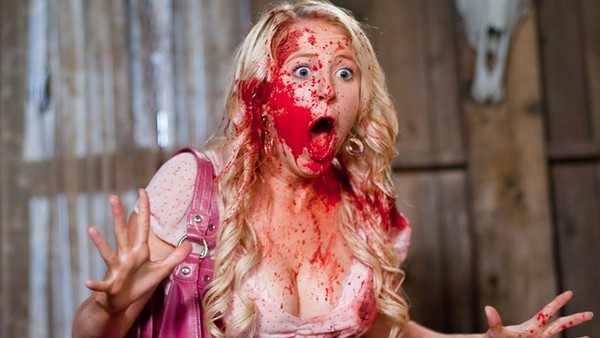 Since 2000, horror has had a pretty hard time. Gone are the video nasty days and, in cinemas at least, it's very hard to fight against the never-ending onslaught of superhero movies.
On top of that, original horror is a very rare thing indeed with companies such as Michael Bay's insipid Platinum Dunes seeking to remake ever horror film ever made - but badly. Amongst all of this though there are some diamonds in the rough. We've seen some massive breakout movies, long-running franchises (with the obvious diminishing returns) and the returns of some old friends with even zombies getting big budget recently thanks to Brad Pitt's hair. What's best though is that like any other genre, if the story is good and it is well acted, the horror will be there. Most of the films on this list follow those rules.
In a way, it's not rocket science it's just that horror is also a place for too many film-makers that think it's an easy genre. It's not. A lot of these films are terrifying but several are also psychologically scary. They get inside your mind and keep you awake at night. Some also have recognisable characters pushed to horrible extremes and it is perhaps this, more than anything else, that marks horror for the new millennium. We want to see recognisable people, not stupid college students making unbelievable choices. We want to see, and get behind, realistic people placed in extreme environments.
To that end, here are (in order of release and with spoilers included) 20 21st Century Horror Films That Didn't Actually Suck...