20 Most Iconic Gangster Movie Moments
A comprehensive rundown you can't refuse...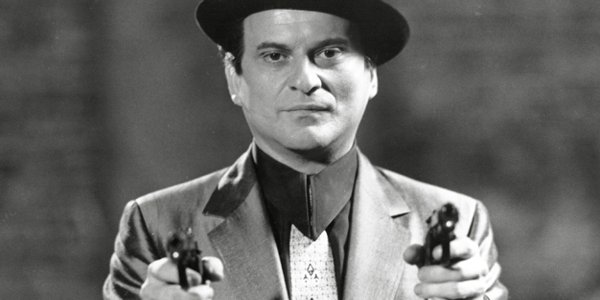 Mobsters, mafioso, hoodlums, gang-bangers, capos, love, betrayal, drugs, murder and money; it is all here. The very fact that organised crime has its own genre is a testament to how loved Gangster films are. The fascination with a world that is beyond comprehension for most that watch, is something that has always been apparent in the cinematic world and thankfully it has always been brimming with incredible films to compliment the obsession. Here, compiled for your humble discretion (with HUGE spoilers), is an attempted order of the iconic moments from the very best the movie world has to offer when it comes to Gangster movies...
20. Yes, Yes, Yes! - Sexy Beast (2000)
Brutal Gangster boss Teddy Bass (McShane) sends Don Logan (Ben Kingsley) to persuade retired Gal Dove (Ray Winstone) into one last job, and hilarity ensues! In all seriousness, this film is a joy to watch, with its greatest strength being the use of role reversal.
Iconic Moment:
You have Winstone, who is renowned for playing hard, East End unlikable characters (Scum, Nil By Mouth, Face etc) playing a blunted, reserved and almost afraid ex-gangster living out his days in his own private paradise. Then you have Ben Kingsley, who we are used to seeing as shy, quiet reserved characters (Schindler's List, Gandhi) playing an absolute psycho nut job who steals the show from everyone involved. The child like argument between the two stars, is without a doubt the best moment: Gal: No! Don: Yes! Gal: No! Don: Yes! Gal: No! Don: Fat c**t! Gal: No, No, No! Don: Yes, Yes, Yes!