20 James Bond Easter Eggs You Never Noticed
Cameos, in-jokes and weird director trademarks.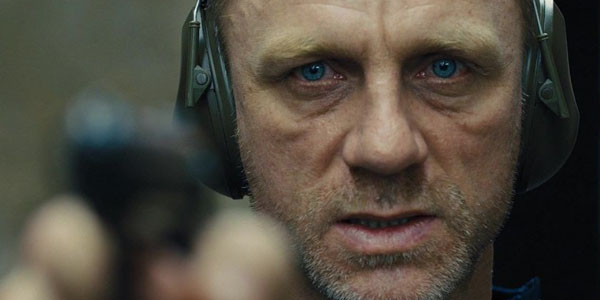 Beginning with the release of Dr. No all the way back in 1962, there have been a whopping 23 entries in the James Bond franchise. For those keeping count, that's more than two full days' worth of 007 viewing for fans of the super-spy to enjoy. With the half-a-century-old secret agent by now such an iconic part of the mainstream consciousness, there aren't many out there who don't 'get' the numerous references made within the Bond movies to 007's own legacy. It's fair to say, for example, that everyone knows who George Lazenby is talking about when referring to "the other fella" in On Her Majesty's Secret Service, and that even occasional Bond viewers register the Goldfinger nod in Agent Fields's oily death in Quantum Of Solace. There are some Bond in-jokes, references and trivia points, however, that even hardcore 007ers have in the past failed to pick up on. Thankfully, in the age of home video, diehard fans have had the opportunity to pore over every frame and line of dialogue in search of those rare James Bond Easter eggs. From Dr. No to Skyfall, from Connery to Craig, listed here are 20 of the most obscure Bond movie Easter eggs you never noticed.