20 Things You Didn't Know About Casino Royale (2006)
Arm yourself because no one else here will save you in the world of James Bond's Casino Royale!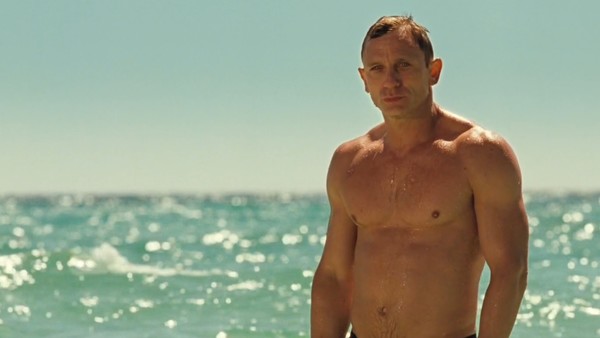 Bond needed to be brought back down to earth. Especially after Die Another Day (2002) demonstrated that Double-0 Seven's onscreen adventures were becoming increasingly absurd, so the producers decided to reboot the franchise and cast a new actor as James Bond to rein things in.
Shortly after being appointed as Double-0 Seven and obtaining his licence to kill, MI6 agent, James Bond (Daniel Craig) causes a diplomatic incident, but also thwarts a plot by shady financier, Le Chiffre (Mads Mikkelsen) to increase his clients' funds by destroying a prototype airliner.
Le Chiffre arranges a Texas Hold 'Em poker game at the Casino Royale in Montenegro to recoup his losses before his clients learn the truth, so Bond's superior, M (Judi Dench) sends Double-0 Seven to compete in the tournament and force Le Chiffre to defect. However, she also sends HM Treasury liaison officer, Vesper Lynd (Eva Green) and MI6 station chief, René Mathis (Giancarlo Giannini) to assist him.
What initially seems like a straightforward mission becomes increasingly complex. Bond must not only protect Le Chiffre from his murderous clients, fend off attacks from the lethal financier, and stay in the poker game - with the help of CIA agent, Felix Leiter (Jeffrey Wright) - but he also starts to fall in love with Vesper.
You know his name and you've seen him get his number: now delve into the sinister shadows beneath the veneer of Casino Royale.
20. "...Whatever Is Left Of Me, Whatever I Am...I'm Yours."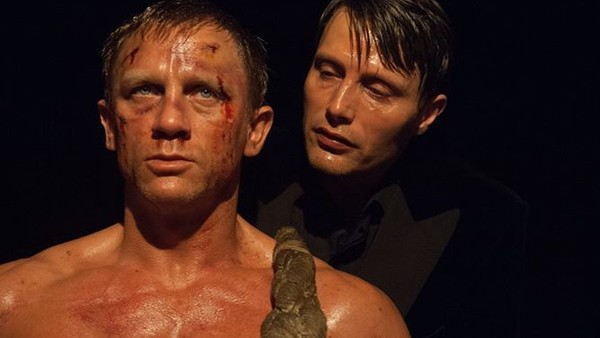 Ian Fleming had long been fascinated by the world of filmmaking.
He initially accepted $600 from producer, Gregory Ratoff for the film rights to his 1953 novel, Casino Royale. CBS paid a further $1,000 for those rights and adapted it into a 1954 "Climax" television episode, which transformed James Bond into an American agent played by Barry Nelson and discarded much of the plot due to time constraints. Nevertheless, Ratoff paid a further $6,000 to retain the film rights in perpetuity.
Those rights later passed to producer, Charles K. Feldman, who wanted to adapt the novel with producers, Albert R. "Cubby" Broccoli and Harry Saltzman, but they sadly declined owing to their experience with Kevin McClory on Thunderball (1965). Convinced that he could not compete with Eon Productions' Bond franchise, Feldman transformed Casino Royale (1967) into a spoof instead.
The film rights to Casino Royale then rested with Columbia Pictures, despite Cubby's efforts to secure them, until being transferred to Sony Pictures Entertainment in 1989. Sony attempted to make a rival Bond film, resulting in legal action with MGM/UA.
A settlement was reached in 2000 and MGM/UA traded its film rights to Spider-Man for Sony's rights to Casino Royale, allowing Broccoli's daughter, Barbara and his stepson, Michael G. Wilson to finally realise Cubby's dream of making a proper adaptation of Fleming's first Bond novel.
Ironically, Sony purchased MGM in 2005, allowing it to distribute the film.