20 Things You Didn't Know About GoldenEye (1995)
See reflections in the water as you explore Pierce Brosnan's first James Bond film, GoldenEye.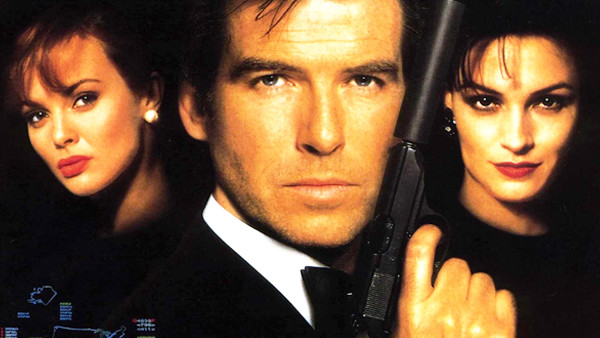 It is very rare for an actor to play James Bond and score a massive hit with his first entry in the franchise. However, after six long years away from the silver screen following Licence to Kill (1989), Double-0 Seven successfully returned in GoldenEye (1995) in the form of Pierce Brosnan.
Nine years after a mission on which his friend and colleague, Alec Trevelyan (Sean Bean) - Double-0 Six - was killed, James Bond is tracking Russian crime syndicate, Janus and encounters its agent, ex-Soviet fighter pilot, Xenia Onatopp (Famke Janssen) in the south of France.
When she steals a prototype Tiger helicopter and flies it to Severnaya in the wilds of Siberia, minutes before a Soviet-era space weapon named "GoldenEye" is detonated over the area, the new M (Dame Judi Dench) assigns Bond to St. Petersburg, Russia to investigate. Double-0 Seven encounters various surprises along the way, but rescues Natalya Simonova (Izabella Scorupco), a programmer from Severnaya who may be able to disarm the GoldenEye before it can be used again.
The film exceeded all expectations in relaunching the Bond franchise after the end of the Cold War and introduced a new generation of fans to Ian Fleming's creation. Moreover, it is still counted amongst the best of the modern Bond films.
So, in this, the film's silver anniversary year, feel free to shout "I am invincible" as you explore the following facts about it...
20. Mind The Gap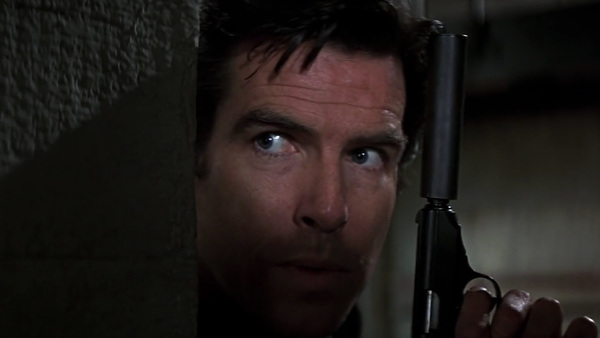 There was a six-year gap between Bond films owing to legal issues surrounding the ownership and use of the television rights to the previous 16 Bond films.
During this time, a truce was called in the Cold War and the Soviet Union fell, leading many to question Double-0 Seven's relevance in the modern world. Nevertheless, pre-production work on a new film had continued.
"The Property of a Lady", named after a posthumously-released 1966 short story by Ian Fleming, was tentatively planned for a 1991 release date and would have seen Timothy Dalton's James Bond encountering dangerous nanotechnology in Scotland, Japan, and Hong Kong. However, the legal battles prevented filming and the movie gradually shifted towards its finished state as GoldenEye.
Screenwriters and potential directors came and went, whilst Dalton informed producer, Albert R. "Cubby" Broccoli that he would like to return for a third and potentially final Bond film. Cubby told him that he could not simply return for one film and then leave after so long a gap between films. Not wanting to play James Bond forevermore, Dalton resigned from the role on 11 April 1994.
Pierce Brosnan was announced as the new James Bond in June 1994. He kept a copy of Fleming's 1959 novel, Goldfinger during filming as Goldfinger (1964) had been the first Bond film that he had seen at the tender age of 11. His faith in it clearly paid off: GoldenEye became the most successful Bond film since Moonraker (1979).