20 Things You Didn't Know About Goldfinger (1964)
Sean Connery's James Bond hit the jackpot with his third film: Goldfinger!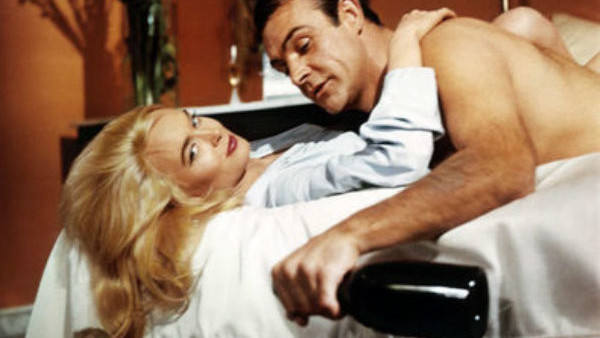 As far as Double-0 Seven's cinematic creators were concerned, his third onscreen adventure - Goldfinger (1964) - was the charm!
Completing a dangerous mission in Latin America, James Bond (Sir Sean Connery) is put up in a lavish hotel in Miami, Florida by M (Bernard Lee). However, it is not intended as an opportunity for rest and relaxation; his superior wants him to monitor British industrialist, Auric Goldfinger (Gert Fröbe) who is suspected of smuggling gold across the globe.
When Bond's fraternising with Goldfinger's assistant, Jill Masterson (Shirley Eaton) results in her death at the hands of the tycoon's mute Korean manservant, Oddjob (Harold Sakata), Double-0 Seven must redeem himself by infiltrating Goldfinger's circle.
Beating the millionaire at golf and tracking him to his smelting plant in Switzerland, James Bond makes quite an impression and, upon capturing the talented secret agent, Goldfinger is convinced to spare his life. Transporting Bond to his base in Kentucky, aided by his personal pilot, Pussy Galore (Honor Blackman), Goldfinger is minded to keep Double-0 Seven alive for a time, but to what end?
Still regarded as the ultimate James Bond screen adventure, Goldfinger imbued Double-0 Seven with a Midas touch that few of his adventures have matched.
20. "This Is No Time To Be Rescued!"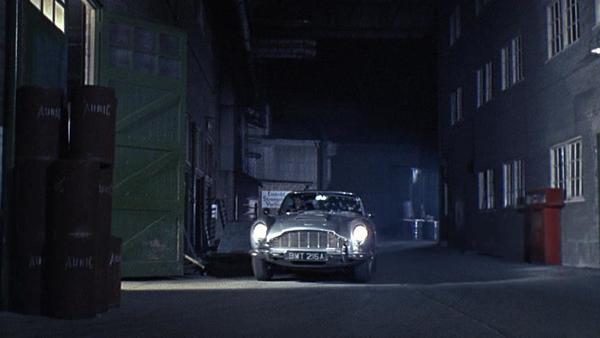 Goldfinger is a globetrotting adventure, but the cast and crew had very little exposure to its overseas locations.
Cec Linder was the only cast member to accompany director, Guy Hamilton; production designer, Sir Ken Adam, and director of photography, Ted Moore to Miami, whilst the majority of the other overseas scenes were captured in the UK, most notably at Pinewood Studios in Buckinghamshire.
Producer, Albert R. "Cubby" Broccoli's stepson and future Bond producer, Michael G. Wilson - then studying at Stanford Law School - was an assistant director on the film in Fort Knox and Louisville, Kentucky, and also portrayed a Korean guard at the recreation of the United States Bullion Depository on the backlot at Pinewood.
Sean Connery, Gert Fröbe, Harold Sakata, and Tania Mallet (as Jill Masterson's vengeful sister, Tilly) visited Switzerland, where the Pilatus Aircraft Factory served as the Auric Enterprises smelting plant, but the majority of the facility was what is now known as "Goldfinger Avenue" at Pinewood.
Meanwhile, Honor Blackman only travelled to RAF Northolt near Uxbridge, which housed Pussy Galore's Flying Circus. Even the Caribbean island where Double-0 Seven and Pussy find safety was the formal gardens at Pinewood's Heatherden Hall, which had represented SPECTRE Island in From Russia With Love (1963).