20 Things You Didn't Know About Moonraker (1979)
Like Moonraker, go in search of the facts behind Sir Roger Moore's fourth James Bond film.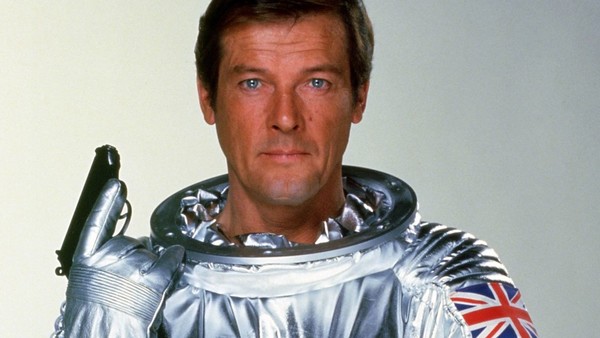 Whilst Double-0 Seven had flirted with outer space before, Sir Roger Moore's James Bond proved that the sky was not the limit in Moonraker (1979)!
When an American aircraft transporting a Moonraker space shuttle is destroyed en route to the UK, leaving no trace of the space shuttle, James Bond is assigned to find the Moonraker.
Starting his investigation at Drax Industries near Los Angeles, California, Bond's suspicions are aroused by its sophisticated chairman, Hugo Drax (Michael Lonsdale). Discovering that Drax has developed strange equipment in Venice, Italy, Bond encounters undercover NASA-trained CIA agent, Dr. Holly Goodhead (Lois Chiles), who initially rebuffs his invitation to join forces.
Narrowly escaping from Venice, Double-0 Seven convinces M (Bernard Lee) to assign him to Rio de Janeiro, Brazil, where he not only discovers that Drax's fast-paced scheme is heading truly out of this world, but that Drax is being aided by James Bond's old adversary, Jaws (Richard Kiel).
Roger Moore's most outrageous Double-0 Seven movie, Moonraker is a fantastic adventure that is guaranteed to entertain.
Follow a moonlight trail to discover the secrets behind the 11th Bond film...
20. Where All The Other Bonds End...This One Begins!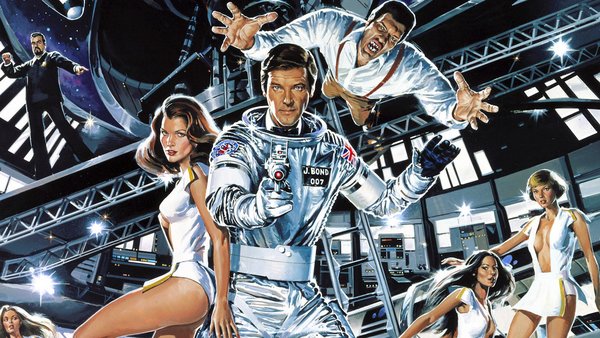 Ian Fleming wrote his 1955 novel, Moonraker with the intention of adapting it into a movie after filmmakers expressed interest in his 1954 book, Live And Let Die.
American actor, John Payne optioned the film rights for nine months in 1955 for $1,000 with a contingency for $10,000 more if Moonraker got off the ground. However, Fleming cancelled the option when Payne claimed the film rights to the other Bond novels as well.
The Rank Organisation also delayed the project, even though Fleming provided a script. Fleming reacquired the rights in 1959 and sold them to producer, Harry Saltzman in 1961.
Eon Productions shelved Moonraker as a sequel to On Her Majesty's Secret Service (1969), but fast-tracked it after the success of George Lucas's Star Wars (1977). In keeping with previous larger-than-life Bond films, producer Albert R. "Cubby" Broccoli replaced Fleming's "one piddling little rocket threatening London" with a space-age plot.
Moonraker cost a then-staggering $36 million to make, leading to strict budgetary control over the 1980s Bond films. Director, Lewis Gilbert had even made films for the cost of its telephone budget!
However, it earned $203 million worldwide and was only surpassed by GoldenEye (1995), 16 years later.