20 Things You Didn't Know About Octopussy (1983)
If you want a sweet distraction for an hour or two, then follow James Bond in Octopussy!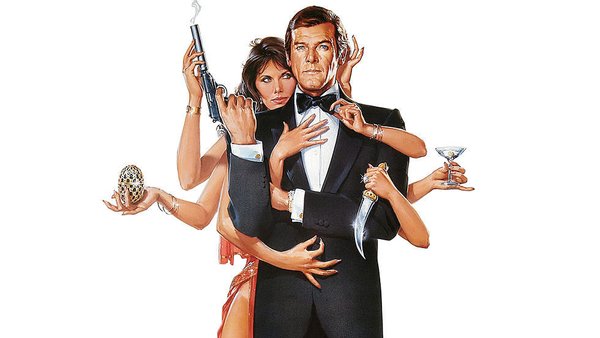 James Bond went for an all time high in exotic style in Octopussy (1983).
When Double-0 Nine (Andy Bradford) winds up in the British Embassy in West Berlin with a stray knife in his back and a fake Fabergé Egg in his hand, M (Robert Brown) assigns Double-0 Seven (Sir Roger Moore) to take over his assignment.
Deceiving exiled Afghan Prince Kamal Khan (Louis Jourdan) into buying the Egg at a Sotheby's auction, James Bond follows him to Udaipur in Rajasthan, India, where he discovers that Kamal is not only in league with a beautiful gem smuggler known only as Octopussy (Maud Adams), but is also plotting with renegade Soviet General Orlov (Steven Berkoff).
Tracking them to East Germany, Bond learns that Kamal and Orlov are planning to betray Octopussy by detonating a bomb on a US air base in West Germany, prompting disarmament across Europe and paving the way for Orlov to extend the reach of Communism into the West by force, against the wishes of his own government. Braving a slew of obstacles, Double-0 Seven must risk everything to stop them in time.
It's funny how it always goes with Bond that when you don't look, you find. So read on to learn more about Octopussy.
20. "Thank God For Hard Currency!"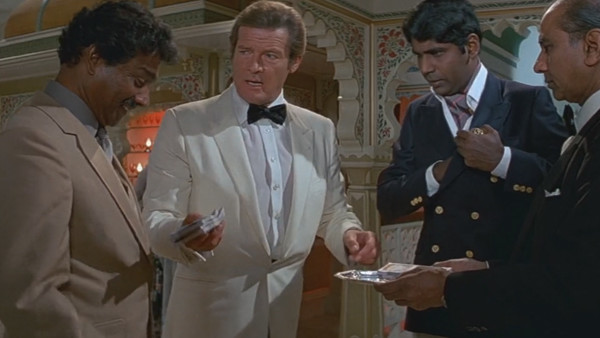 Western epic, Heaven's Gate (1980) earned only $3.5 million against a $44 million budget, leaving United Artists close to bankruptcy. When MGM merged with United Artists, it pumped $27.5 million into the budget for Octopussy - the latest instalment in one of its flagship properties - to try and save the company with a hit film.
Roger Moore wished to retire as Double-0 Seven after For Your Eyes Only (1981), so producer, Albert R. "Cubby" Broccoli started screen testing other actors, including Michael Billington [who had portrayed ill-fated KGB agent, Sergei Barsov in The Spy Who Loved Me (1977)], Timothy Dalton, and American actor, James Brolin.
Brolin was on the verge of moving to London to star as James Bond when plans suddenly changed because Irish filmmaker, Kevin McClory's rival Bond film, Never Say Never Again (1983) starring Sir Sean Connery would be released in competition with Octopussy.
Negotiations with Roger Moore then became serious as it was felt that only an established actor could compete with Connery's Double-0 Seven. Moore secured a $4 million salary plus a ten per cent share of the film's box office gross to return as James Bond.