20 Things You Didn't Know About On Her Majesty's Secret Service (1969)
Make all the time in the world for George Lazenby's only James Bond film: OHMSS!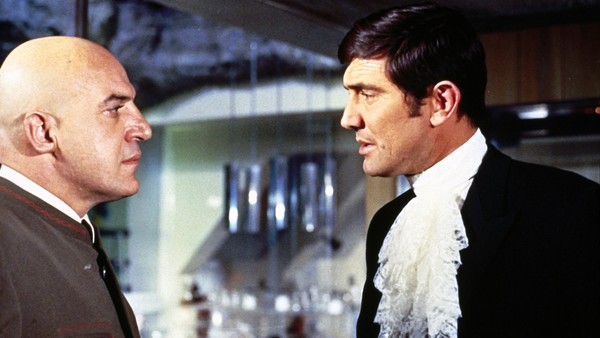 The Bond franchise was shaken, but not stirred by Sir Sean Connery's departure. The first film without him as Double-0 Seven - On Her Majesty's Secret Service (1969) ("OHMSS") - is now recognised as one of the best.
James Bond (George Lazenby) is tracking SPECTRE leader, Ernst Stavro Blofeld (Telly Savalas) when he meets the widowed, suicidal Contessa Teresa "Tracy" di Vicenzo (Dame Diana Rigg) and her father, Unione Corse crime boss, Marc-Ange Draco (Gabriele Ferzetti), who wants Double-0 Seven to marry Tracy.
When M (Bernard Lee) takes him off Blofeld's trail due to his apparent lack of progress, Bond expedites his search, using Draco's resources, but falls in love with Tracy.
Locating Blofeld in Switzerland, Double-0 Seven impersonates Sir Hilary Bray (George Baker) of the College of Arms, who is investigating the cat-stroking mastermind's claim to the title of Count Balthazar de Bleuchamp. His cover blown, Bond tries to prevent the SPECTRE chief from unleashing a devastating Virus Omega, but stopping Blofeld might come at far too high a price...
Misunderstood upon its release, OHMSS has enjoyed greater critical acclaim over the years. Now, explore all the precious things this film has in store...
20. "I'm Relieving You From Operation Bedlam, Double-0 Seven."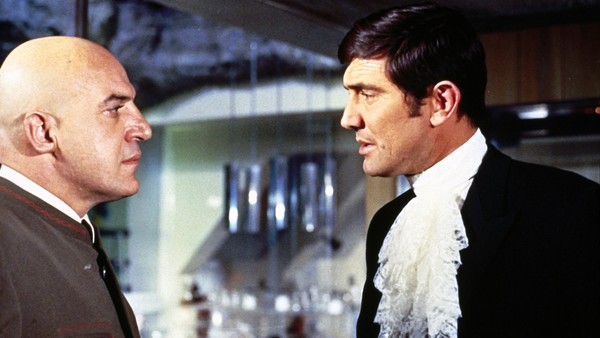 Ian Fleming's tenth Bond novel was originally intended to be filmed after Goldfinger (1964) before an agreement was reached with Irish filmmaker, Kevin McClory to adapt the 1961 novel, Thunderball. Regular Double-0 Seven screenwriter, Richard Maibaum drafted a script in which Ernst Stavro Blofeld faked his burial at the monumental Staglieno Cemetery in Genoa, Italy, but otherwise remained faithful to Fleming's tale.
After Thunderball (1965), Maibaum's script became more outrageous and featured a submersible Aston Martin. He also wanted Goldfinger star Gert Fröbe to portray Blofeld, whom he envisioned as being Auric Goldfinger's brother! Due to a lack of snow in Switzerland and the Bond craze in Japan, You Only Live Twice (1967) was filmed instead from an original story by Roald Dahl, whilst Richard Maibaum refined his script for OHMSS.
Although Sean Connery declined an offer of $1 million for a sixth performance as James Bond, he later revealed that he would much rather have made the Lazenby version of OHMSS than You Only Live Twice. Ironically, Maibaum confided in set decorator, Peter Lamont on OHMSS that "If Sean had been in this, it would have been great".