20 Things You Didn't Know About Thunderball (1965)
Your days of asking are all gone in James Bond's fourth adventure: Thunderball!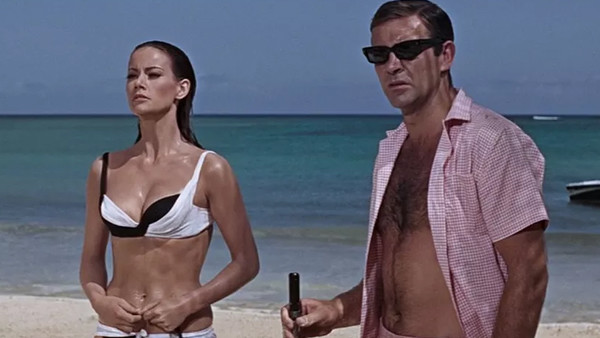 Thunderball (1965) had big shoes to fill in trying to be bigger and better than Goldfinger (1964), but certainly cemented James Bond's position as box office gold.
SPECTRE's Number Two agent, Emilio Largo (Adolfo Celi) hijacks a Vulcan bomber in mid-air and steals two atomic bombs to hold the North Atlantic Treaty Organisation (NATO) to ransom for £100 million. If NATO does not comply, SPECTRE will detonate the bombs in areas where they will cause maximum damage.
Suspecting an inside job, James Bond (Sir Sean Connery) convinces M (Bernard Lee) to assign him to Nassau in The Bahamas so that he can contact Domino Derval (Claudine Auger), the sister of a NATO officer overseeing the flight. Domino is also Largo's mistress and Bond immediately suspects the mysterious millionaire, believing that his yacht, the Disco Volante is involved in the plot.
Assisted by his CIA ally, Felix Leiter (Rik Van Nutter), Double-0 Seven also tangles with SPECTRE assassin, Fiona Volpe (Luciana Paluzzi) in his bid to find and recover the bombs, but gradually realises that Domino may be far more important in stopping Largo than he first thought.
Often touted as "the biggest Bond of all" and certainly one of the most financially successful films in the franchise, Thunderball also has numerous fascinating stories lurking in its depths...
20. Look Up! Look Down! Look Out! Here Comes The Biggest Bond Of All!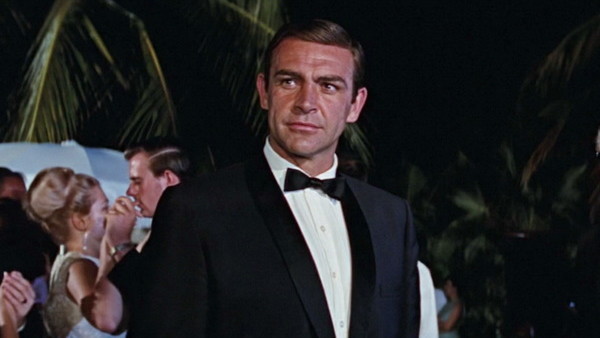 The executive producers of Thunderball, Albert R. "Cubby" Broccoli and Harry Saltzman had originally licensed the use of SPECTRE and its members from Irish filmmaker, Kevin McClory to avoid being sued for copyright infringement.
However, seeing the "Bondmania" gripping the world, McClory decided to make Thunderball in competition with Eon Productions, so Cubby and Harry decided to adapt On Her Majesty's Secret Service after Goldfinger to prevent McClory from supplanting them.
McClory could not hire Sean Connery as Double-0 Seven as he was contracted to Eon, but considered casting Laurence Harvey, star of The Manchurian Candidate (1962) and The Silent Enemy (1958), as the British agent.
Scouting locations whilst Goldfinger was still in production, Kevin McClory marketed Thunderball as a rival Bond film but, by September 1964, he had agreed to co-produce it with Eon Productions. He also hoped to direct it, but Cubby and Harry insisted that a neutral third party should do so; Terence Young returned after initially leaving the official franchise when his request to be made a co-producer was declined.
Thunderball outperformed all expectations at the box office; when adjusted for inflation, it made approximately $1 billion worldwide, making it the second most financially successful Bond film after SkyFall (2012).