20 Things You Didn't Know About You Only Live Twice (1967)
Twice is the only way to live in Sean Connery's fifth James Bond adventure.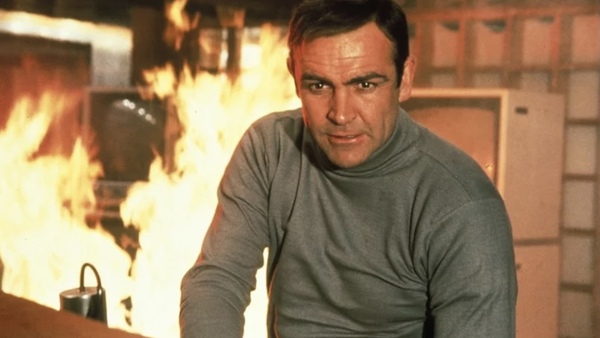 James Bond (Sir Sean Connery) got a second chance at life in his fifth official onscreen adventure: You Only Live Twice (1967).
When an American space capsule is abducted in orbit, a third world war between America and the Soviet Union seems inevitable. However, the British government believes that the intruder rocket originated from the Sea of Japan area, so M (Bernard Lee) fakes Double-0 Seven's death to get SPECTRE off his trail before sending him to investigate.
Partnering with the Head of the Japanese Secret Service, "Tiger" Tanaka (Testurô Tanba, often miscredited as Tetsuro Tamba) and his agents, Aki (Akiko Wakabayashi) and Kissy Suzuki (Mie Hama) in The Land of the Rising Sun, James Bond battles underhanded chemical magnate, Mr Osato (Teru Shimada) and SPECTRE's Number 11 agent, Helga Brandt (Karin Dor).
However, they are just the tip of the iceberg, as Double-0 Seven's assignment finally brings him face-to-face with the diabolical leader of SPECTRE, Ernst Stavro Blofeld (Donald Pleasence).
Love might be a stranger, but don't think of the danger as you delve further into the film's secrets.
20. James Bond And The Madness Factory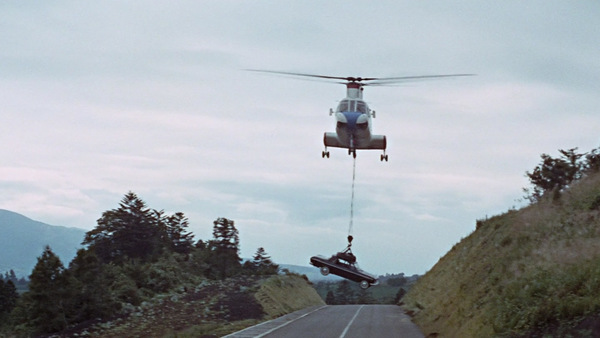 American screenwriter, Harold Jack Bloom was originally assigned to write You Only Live Twice as Richard Maibaum was unavailable, but his work was deemed unsatisfactory. Nevertheless, some of his ideas still feature in the film, including Bond being "killed" in the pre-credits sequence, his burial at sea, and the climactic Ninja attack on Blofeld's headquarters.
The filmmakers then turned to children's author and Ian Fleming's friend, Roald Dahl to write the plot, instructing him to include three Bond Girls - a sacrificial lamb, an ill-fated baddie, and the main Bond Girl - but he was otherwise given free reign by director, Lewis Gilbert.
Dahl found Fleming's 1964 Bond novel to be his weakest: a travelogue without a cohesive plot. Instead, he modelled his script on Dr. No (1962), setting it in one country with a science fiction plot. The finished movie is a madcap Bond adventure and one of the few adaptations of Dahl's work that the writer actually enjoyed!
He wrote the script to finance care for his then-wife, actress Patricia Neal - who starred in The Day the Earth Stood Still (1951) and Breakfast at Tiffany's (1961) - as she had suffered three burst cerebral aneurysms in 1965 whilst pregnant.
Dahl also co-wrote Bond producer, Albert R. "Cubby" Broccoli's film, Chitty Chitty Bang Bang (1968), which was based on a 1964 children's story by Fleming.