20 Things You Didn't Know About Diamonds Are Forever (1971)
14. "What's The Matter With Your Voice, Bert?"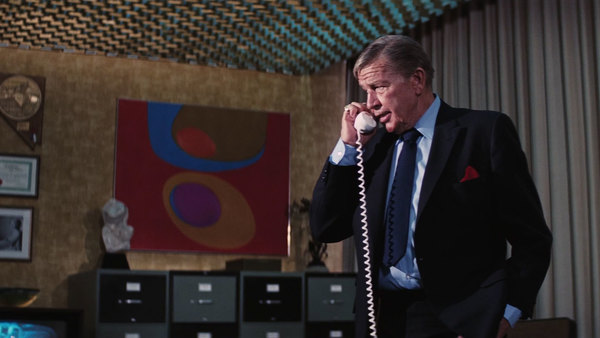 Bruce Cabot, who portrayed Willard Whyte's (Jimmy Dean's) shady business manager, Bert Saxby, was best known for his role as leading man, Jack Driscoll in monster movie epic, King Kong (1933).
Sadly, he succumbed to lung cancer in May 1972, less than 6 months after Diamonds Are Forever was released, which puts a sad spin on Whyte's ironic line to "tell 'im he's fired" after Saxby has been shot and killed by the CIA.
Nevertheless, Saxby is still a source of some levity. When James Bond, Q, and Felix Leiter borrow his office at The Whyte House, a nameplate on his desk states that he is "Albert R. Saxby". This is an in-joke to franchise producer, Albert R. "Cubby" Broccoli.
However, Cubby was not impressed when a similar reference to his family featured during a scene set at the Circus Circus Hotel and Casino in Las Vegas. It was originally intended that some trapeze artists would be called "The Flying Broccolis", but Cubby vetoed the idea and they were christened "The Flying Palacios" instead.