20 Things You Didn't Know About Die Another Day
Pierce Brosnan guessed his Double-0 Seven would Die Another Day in the 20th James Bond film.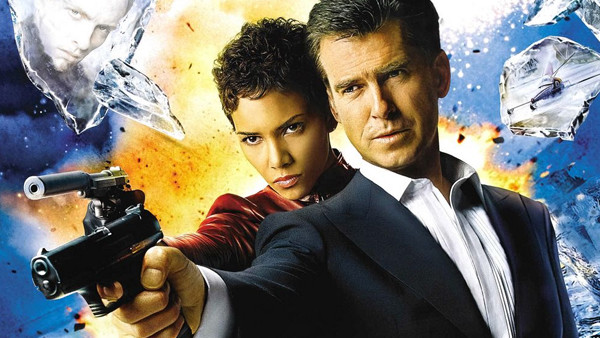 For his 20th official film outing and the 40th anniversary of the franchise, Double-0 Seven controversially dove headlong into one of his most ridiculous adventures.
After eliminating warmonger, Colonel Tan-Sun Moon (Will Yun Lee) in North Korea, Double-0 Seven (Pierce Brosnan) is captured and tortured by his victim's father, General Moon (Kenneth Tsang). Exchanged by MI6 for the Colonel's right-hand man, Zao (Rick Yune), James Bond learns that M (Dame Judi Dench) and the NSA feared that he was haemorrhaging information to his captors.
Stripped of his Double-0 status, Bond goes on the run to prove his innocence and discover who betrayed him. Tracking Zao to Cuba, he encounters feisty NSA agent, Giacinta "Jinx" Johnson (Halle Berry) and gathers enough evidence to vindicate himself. M then assigns him to investigate links that high-flying entrepreneur, Gustav Graves (Toby Stephens) might have to Zao.
Assisted by undercover MI6 agent, Miranda Frost (Rosamund Pike) and a hi-tech Aston Martin V12 Vanquish, the reinstated Double-0 Seven discovers that Jinx is also investigating Graves - a key person in Bond's recent past who poses a very real threat to the free world.
There's so much more to know about Die Another Day beyond its invisible car, overblown CGI, and uneven tone...
20. "While You Were Away, The World Changed." "Not For Me!"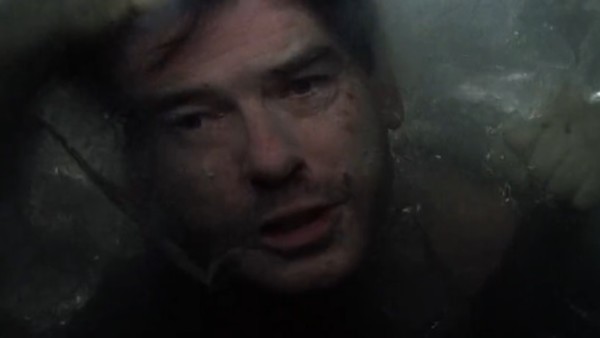 Production on the 20th Bond film was deliberately delayed in order to celebrate the 40th anniversary of the franchise.
However, the world was changing rapidly around the writing of the script. On the one hand, Mike Myers's Austin Powers trilogy (1997-2002) exploited the ludicrous aspects of the Bond films, whilst the terrorist atrocities of 11th September 2001 heralded a grittier, darker, and overall more shocking take on the spy genre, represented by the Jason Bourne franchise (currently 2002-2016).
This did not sit well with the producers' intention to recall such classic larger than life adventures as You Only Live Twice (1967). Therefore, Die Another Day was littered with references to terrorism and how the world was changing around Bond alongside the more fantastic elements.
Ultimately, Die Another Day saw some drastic tonal shifts in the course of one film. Director Lee Tamahori and producers, Barbara Broccoli and Michael G. Wilson later acknowledged that they had gravely misjudged audiences' expectations, whilst Pierce Brosnan named it as his least favourite of his Double-0 Seven movies.
It was Brosnan who suggested that the next Bond adventure should return to the character's darker roots. Whilst the studio accepted this, it moved on without him with a younger actor in the lead role as it had secured the film rights to Ian Fleming's 1953 Bond novel, Casino Royale.