20 Things You Didn't Know About Star Trek: First Contact
19. Picard & Riker's Planned Roles Were Swapped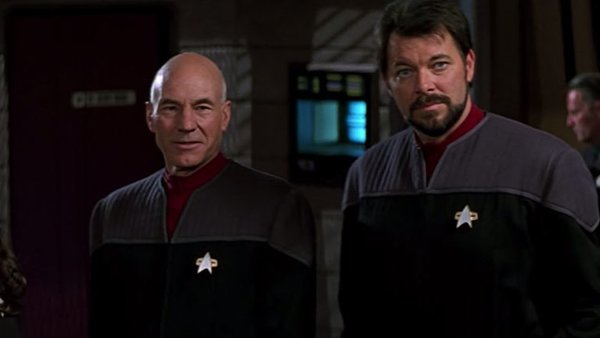 In earlier drafts of the script, the plot roles assigned to Captain Picard (Patrick Stewart) and Riker (Jonathan Frakes) were actually reversed: Picard would remain on Earth to help with the Phoenix's historic warp drive flight, while Riker would fight the Borg aboard the Enterprise.
As a result the bulk of earlier drafts were focused on Earth, which Patrick Stewart reportedly objected to, resulting in Picard and Riker's arcs being switched around.
This explains why Picard assumes a more action-centric role in this film - it was originally written for Riker, while Picard was supposed to replace Zefram Cochrane (James Cromwell) in launching the Phoenix after the Borg puts Cochrane in a coma.