20 Things You Didn't Know About Star Trek⁠: The Motion Picture (1979)
Deleted scenes, unused scripts, studio politics, and more tidbits about the first Star Trek movie.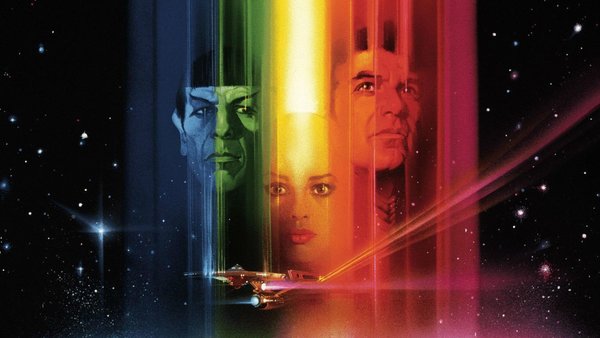 More than forty years after its theatrical debut, Star Trek—The Motion Picture remains a divisive installment of the long-running franchise.
Harlan Ellison offered this assessment in 1980: "The saddening reality is simply that it is a dull film: an often boring film, a stultifyingly predictable film, a tragically average film."
Other reviewers have dismissed the movie with less eloquent descriptions than Ellison, calling it "The Slow-Motion Picture," "The Motionless Picture, "The Motion Sickness," and "Where Nomad Has Gone Before" (a reference to the original Star Trek episode "The Changeling," the plot of which bares some resemblance to the film).
However, despite lukewarm reviews and a mixed response from fans, the movie was a box office smash. According to an analysis in Daily Variety, of the 103 million movie tickets purchased at the U.S. box office in December 1979, nearly one in four was for Star Trek—The Motion Picture.
In the years and decades since its initial release, there has also been a reassessment of the film's merits in some circles. Mark A. Altman, author of many books about the franchise, recently called it "the most cinematic of the Star Trek films." Bryan Fuller, co-creator of Star Trek: Discovery, has proclaimed it "a flawed masterpiece." A search for "Star Trek—The Motion Picture Appreciation" will bring up multiple groups and forums online dedicated to the movie, each with thousands of members.
And yet, despite the decades of reviews, criticism, and reassessment (including a recut "Director's Edition" of the film that was released on DVD in 2001), there are still many things most people don't know about the making of the first Star Trek movie.
20. A Star Trek Theatrical Release Was Considered As Early As 1965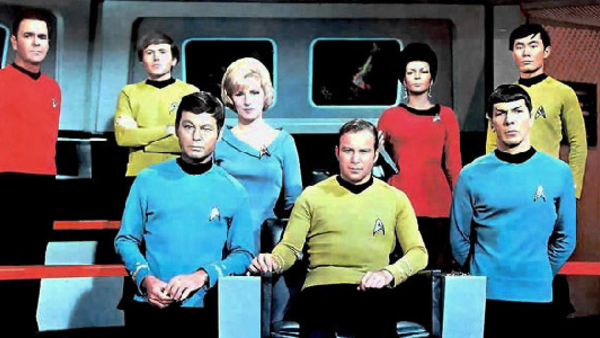 Following Star Trek's cancellation in 1969, rumors and hopes of a motion picture or television revival immediately begin swirling, but talk of a theatrical Star Trek release can be traced back much earlier than the fan phenomenon it became in the 1970s.
After NBC rejected the first Star Trek pilot ("The Menagerie") in 1965, Gene Roddenberry wrote to its star, Jeffrey Hunter, to propose bringing him back for a couple of days to expand the episode to theatrical length:

You will recall I mentioned to you during shooting that I felt there were things more important to both of us than budget. One result of this is we have an enormous investment in a project which can now be recouped in only one of two ways: (1) expansion of current footage via stock and long cutting into an "acceptable" motion picture, or (2) one day or two of shooting an additional action opening which can result in a fast, tightly cut, exciting film release.
An episode of Roddenberry's previous television series, The Lieutenant, had been released in this manner internationally as "To Kill A Man" in 1964. Indeed, American television episodes were re-edited (sometimes with new footage) into "movies" for shows including Mission: Impossible, Custer, The Man From U.N.C.L.E., Disneyland (specifically, Davy Crockett), Ramar of the Jungle, and The Untouchables.
These compilation films were mostly released overseas, but they were sometimes shown in the United States, too. Every actor on Star Trek had a "theatrical rate" built into their contract in case this happened—typically SAG minimum, although actors like William Shatner negotiated for more.
When NBC ordered a second pilot and Hunter decided not to continue with Star Trek, this idea appears to have been abandoned, but it was reconsidered later on. On June 20, 1967, Roddenberry wrote to Robert Coulson (an American science fiction writer and editor of the fanzine Yandro) about renewed possibilities following the sale of Desilu to Gulf+Western (owners of Paramount):
With Desilu now merging with Paramount Pictures there is some talk of releasing ["The Menagerie"] overseas as a motion picture and so it appears there is some chance that we may some day [sic] break even on the unusual costs involved in making two pilots.
In the same letter, Roddenberry offered budgetary aspirations that would be achieved more than forty times over when Star Trek—The Motion Picture was finally realized twelve years later:

All of us here would someday like to have the greater latitude permitted [by a] motion picture. The idea of having a million or more dollars in the budget is terribly appealing. Maybe someday.
Baseless rumors circulated during the run of the television series, too. On May 4, 1967, Science Fiction Times editor James Ashe sent a letter to Roddenberry asking about a rumored Star Trek movie. Apparently, author James Blish had mentioned the possibility at a recent convention, and Ashe wanted to know if the scoop was true. It certainly wouldn't be the last time a fan queried Roddenberry for news about a Star Trek movie.