20 Things You Somehow Missed In Batman Returns
The details, Easter Eggs and questions you never spotted in Tim Burton's sequel...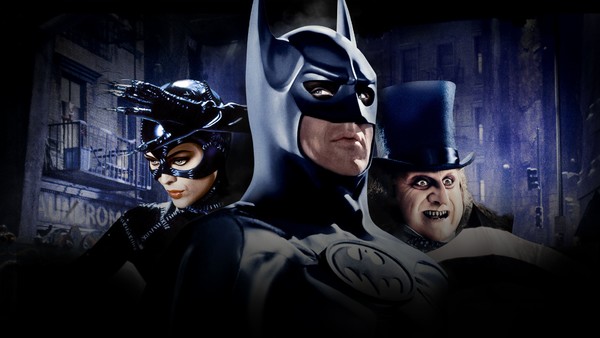 Batman Returns and Batman are often in competition for the position of the best Batman film (at least out of Warner Brothers' original quadrilogy). It's sort of like Citizen Kane and Vertigo competing for the position of the best film ever made. Some fans prefer Batman and others (Tim Burton included) prefer the sequel.
Hugely divisive ever since its release in 1992, Batman Returns has, in later years, come to be recognised as a fantastic sequel (perhaps even more so after Joel Schumacher was entrusted with the franchise). As the film's producer, Denise Di Novi has remarked, had Tim Burton been permitted to continue with the franchise, fans would have got a great series of Batman films, but they would have missed out on other quirky Burton offerings such as Mars Attacks!, Sleepy Hollow and Charlie and The Chocolate Factory.
But Batman Returns has often been categorised as a typical Tim Burton film. It is just that (in spades), but it is also distinctly Batman as well. Moreover, there is plenty in there that could easily be missed.
So let's look back at some of those little details...
20. Max Shreck's Photo Wall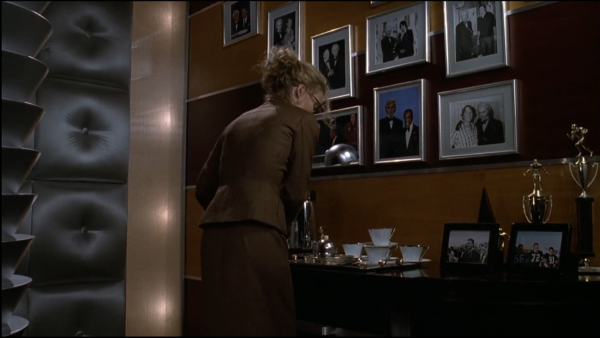 This is a beautiful little in-joke that is seen fleetingly throughout the movie. Surrounding a portrait of Christopher Walken's "odious" tycoon, Max Shreck and his son, Andrew Bryniarski's Chip Shreck hung inside the billionaire's lavish conference room are plenty of framed photographs of Shreck alongside notable public figures and celebrities.
Early on in the film, we lean over the shoulder of Michelle Pfeiffer's mousy "executive assistant", Selina Kyle as she tidies up after a meeting and we catch a glimpse of Shreck having posed for photos with the likes of Sammy Davis, Jr., Elvis Presley and (future Mr. Freeze) Arnold Schwarzenegger.
It's a fascinating insight into the real world crossing over into the high-fantasy world of Gotham City, but it also serves a background story purpose; this is a man with connections who could easily give Gotham's own "to the manor born" philanthropist, Bruce Wayne a run for his money.
Shreck makes the point more explicitly later in the film when he brazenly asks Michael Keaton's Bruce Wayne: "Do you think you can go 15 rounds with Mohammed Shreck?" Bruce, of course, is not even fazed by this, but just regards Shreck as being rather odd.