20 Things You Somehow Missed In Kill Bill Volume 1
9. The Bride's Yellow Outfit Is Inspired By Bruce Lee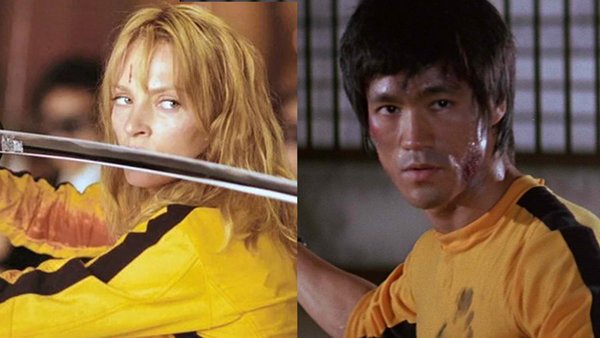 Now in fairness, if you know your martial arts movie history there's a good chance you might know this, but Tarantino and his costume department didn't cook up the Bride's iconic yellow-black tracksuit outfit simply from scratch.
The outfit along with the helmet and motorcycle worn by the Bride were instead heavily inspired by the similar-looking wares donned by Bruce Lee in his final film, Game of Death, which he tragically died during production of.
Tarantino, himself of course a noted martial arts fan, wanted to pay homage to the screen legend, and in turn made the look iconic all over again.