20 Things You Somehow Missed In Terminator 2: Judgment Day
The movie that keeps on giving.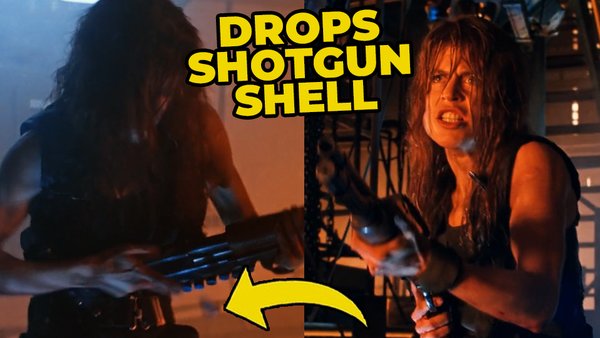 Terminator 2: Judgment Day truly is one of those rare blockbuster gemstones which just keeps on giving, refusing to look its age or be sullied by the glut of inferior sequels which have followed.
Almost 30 years (!) after its release, T2 continues to wow audiences with its smartly constructed plot, dizzying action sequences, unexpected emotional depth, and stunningly well-aged visual effects.
It is the textbook example of a sequel which one-ups its predecessor in practically every single way, and one which still continues to reveal details to hardcore fans and newcomers alike three decades on.
It's no secret that writer-director James Cameron runs a tight ship on-set and is an enormous stickler for detail, and as a result he packed so many minor, easily missed pieces of subtle storytelling into his definitive sci-fi action masterpiece.
T2 is such a brilliantly overwhelming production that you can't at all be blamed for missing any or all of these ingenious flourishes, though they'll certainly make you appreciate just how expertly constructed and densely layered a film it truly is...
20. The Apocalyptic Symbolism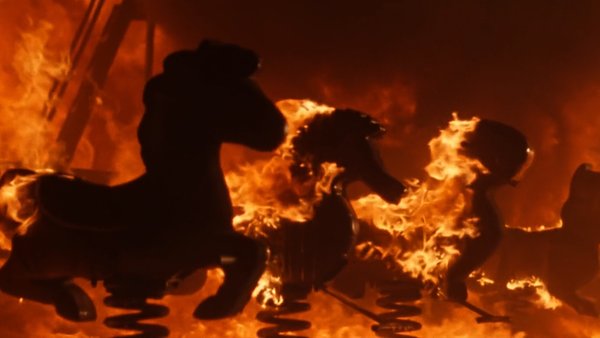 Though few will ever forget T2's iconic opening title sequence, which shows a Los Angeles playground scorched by the fires of a nuclear war, there's actually a more subtle, symbolic image contained within the haunting slow-motion montage.
Notably, James Cameron pans past four playground horses set on fire, which according to the director was supposed to resemble the Four Horsemen of the Apocalypse. Spooky.
Fun fact: this sequence was originally conceived as a dying vision for Miles Dyson (Joe Morton), which was intended to morph into a far happier glimpse of Los Angeles as he made the ultimate sacrifice near the end of the movie.
In the end Cameron opted to ditch this aspect of Dyson's death and repurpose it for the now-iconic titles instead.