25 Best Movies From The 1950s
This is the modernist age...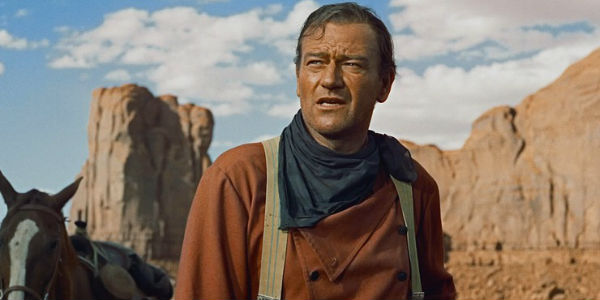 At the turn of the decade, World War II was very much over and prosperity was on the world's agenda - this was to be a time of peace and regrowth.
However, best laid plans are just that, and by the time the clock struck midnight on December 31st, 1959, wars had been waged in Korea; the Suez Crisis sent shockwaves through Africa; the Cuban Revolution brought communism to American shores and society was finally breaking from the stuffy shackles of decades long passed.
Mirroring these tumultuous times were the movies. Those fabulous celluloid reference points for how society is faring and what the signs of the times really mean.
If the 1930s and 1940s are best remembered for being a glittering Golden Age, synonymous with wholesome images such as Claudette Colbert and Clark Gable gazing at each against the backdrop of starlight, a la It Happened One Night, the 1950s was our blistering Gritty Age.
This was a decade packed with films that broke the mould, be it by subversive messages or sly takes on well known genres, to towering performances and a predilection for a downbeat ending. All in all, during a time that, on the face of it, was actually a bit square, the 1950s were actually cinema's coolest era and this definite list will take you on a tour of the best films to hit screens during this period.
One other thing, the list that is about to follow has one big ethos: no matter how influential or ground-breaking the film may be, it has to have one true endearing factor - and that is for it to be an entertaining thrill ride. Now hit the button and enjoy some cinema par excellence.
First up, a Japanese masterpiece, a war epic and many more...
Shaun Davis
Shaun is a former contributor for a number of Future Publishing titles and more recently worked as a staffer at Imagine Publishing. He can now be found banking in the daytime and writing a variety of articles for What Culture, namely around his favourite topics of film, retro gaming, music, TV and, when he's feeling clever, literature.
See more from Shaun