25 Best Zombie Movies Ever Made
When there is no more room in hell, we'll watch the Dead walk the earth.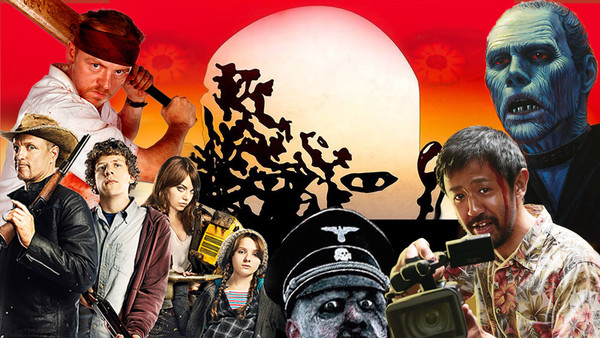 For almost 100 years now, zombies have been with us in one form or another on the big screen. During those years we have seen this staple from the B-Movie world sky-rocket to the mainstream and dominate all forms of pop culture. Honestly, from the mid-2000s to the late 2010s, you couldn't blink an eye without seeing something zombie-orientated - to the point where it felt like there was something zombie-related released weekly.
This hasn't necessarily always been a negative thing as the zombie genre sort of became a Trojan horse for filmmakers to get their work commissioned or express a message. The Internet is full of people out there pulling these works apart, deconstructing each aspect to find the greater meaning within.
There is something special about this genre in particular that connects with us and that it's so malleable - with zombies dating all back in human fiction to 2100 BC, in the Epic of Gilgamesh.
But as there is a horde of these movies out there, we decided to pick the best of the best of the bunch, separating the drop-dead awful, to the must-see. Let it also be known that Virus inflicted or Rage infected movies to count, so there will be no need to spelling out these differences in the comments down below.
This ranking is dedicated to George A. Romero, the godfather of the genre.