25 Greatest Film Musicals Of All Time
What follows is our definitive list of the twenty-five greatest movie musicals of all time, in descending order.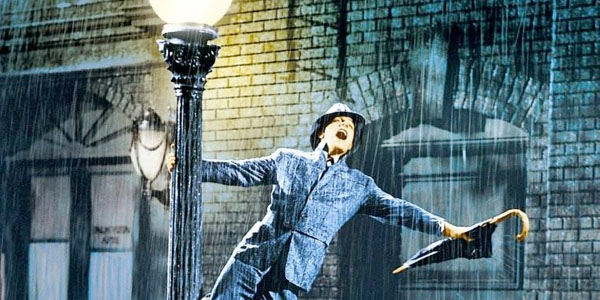 Much like the old nursery rhyme about the little girl who had a little curl right in the middle of her forehead, when a movie musical is good, it is very, very good. But when it is bad, it is horrid. Sgt. Pepper immediately springs to mind in the latter category, of course. There was also Kismet, which found itself unfortunately produced at the extreme tail-end of the Golden Age of the movie musical. South Pacific, Oklahoma! and Carousel were valiant efforts that tended to slack off midway through, and Godspell was the unwilling victim of poor direction. And though Jesus Christ Superstar retains its status as a cult hit, it wasn't difficult to scope out the problems in transferring the stage show to celluloid, plus let's not get started on the tragic messes that were A Little Night Music, Hello, Dolly!, Mame or A Chorus Line. In recent years, such transfers from Broadway to film have included musicals with varying degrees of success, among them Chicago, Nine, and The Phantom of the Opera. There have even been very good original efforts as of late, as in the case of Across the Universe and Moulin Rouge slightly before it, even with adapted music and lyrics. But whatever the era, the simple truth is that there's nothing like a good movie musical. Thus, what follows below is what hopes to be the definitive list of the twenty-five greatest movie musicals of all time, in descending order.
25. Calamity Jane (1953)
Doris Day spent a good deal of her career trying desperately to shake her good-girl image, to virtually no avail. But she did manage to come close when she accepted the title role in Calamity Jane. Aided by a superb supporting cast headed by Howard Keel and Allyn Ann McLerie, Ms. Day proved an endless delight at all moments as the tomboyish heroine, whether being strung up in a theater shouting "Let me loose!", duetting with Mc Lerie on "A Woman's Touch," or ordering one of her beloved "sasparilley" cocktails at the bar. The delectable score by an uncredited David Buttolph and Howard Jackson didn't hurt either, along with touches by screenwriter James O'Hanlon.