5 Actors That Could Play Guy LaPointe In Kevin Smith's Tusk
Who will take the biggest role in Kevin Smith's upcoming walrus-based horror flick?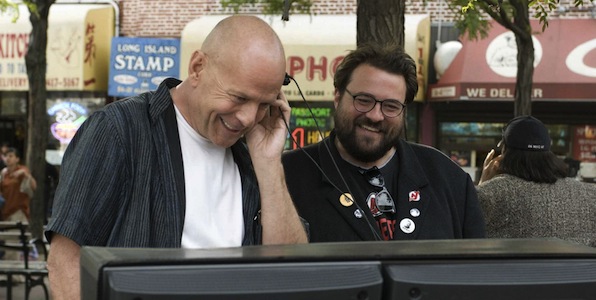 Kevin Smith has thus far covered the inception and making of his upcoming horror movie Tusk in rather extensive detail. However, there is one major aspect to the podcast inspired story that he has yet to reveal: what actor will be portraying the French Canadian cop character in the film, Guy LaPointe. For those unfamiliar with Kevin Smith's Tusk (or the man's endless conversations and musings about the "rock and roll" picture), it's a movie that was inspired by an episode of his podcast entitled Smodcast. In the episode, Smith brings in a Craigslist-like ad where an old man is offering someone a room in his house to live in for free. The catch is that said person needs to dress up and act like a walrus for two hours a day. Smith and his producing partner, Scott Mosier, laughed and goofed around about what kind of horror movie that concept could inspire. Smith took the talk to heart and less than six months later, he's finishing principal photography on a horror movie titled Tusk, where a man (Justin Long) will be somehow forced into a walrus suit. Originally, Smith offered the part of Guy LaPointe to fellow director and Miramax alum Quentin Tarantino. After Tarantino passed based on his disinterest in acting at the time, Smith apparently found another actor he was very excited about. Smith was so excited about the secret casting that he tweeted, "HE'S IN!!! HE'S IN!!!#WalrusYes(More info when I can share it. Just needed to mark the highlight of my career for future reference...)". As Smith has yet to reveal whom the actor is, it is the internet's duty to make some educated guesses as to who might be rocking a French Canadian accent in a horror movie about people and walrus suits from the director of Clerks...