5 Awesome Bryan Cranston Movie Roles You Shouldn't Miss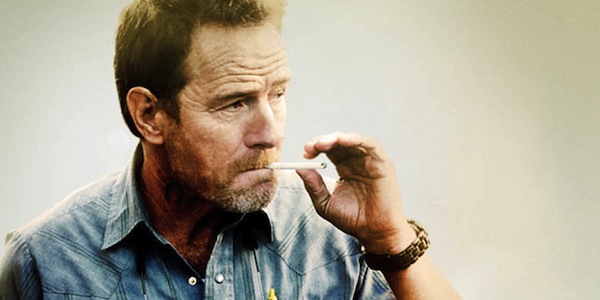 Bryan Cranston's turn as a Drug lord Chemistry teacher Walter White in the hit HBO show Breaking Bad has captured the interest of millions of fans.
But what did he do before he became Heinsenberg?
Many of us knew him as the father figure from 90's TV show Malcolm in the Middle or Tim Whatley in Seinfeld before his turn as Meth Lord White. Just looking through his back catalogue there are some dazzling TV roles in classic shows such as Mighty Morphin' Power Rangers...
(you're welcome!)
... Diagnosis Murder and Baywatch as well as three different characters in the Murder, She Wrote series. When you compare this with the character we have all grown attached to, loved and loathed you begin to realise what a chameleon Cranston really is.
Pushing aside his sometimes sketchy TV history, Bryan has some minor and major movie credits to his name and a career spanning decades, seeing his first credited movie role in feature film Amazon Women on the Moon in the year 1987 compared to more recently his portrayal of scientist Joe Ford the upcoming release of the Godzilla remake. After the five season rollercoaster that has been Breaking Bad, that train doesn't look like it's about to slow down any time soon!
Here are some performances you totally missed...