5 Films To See Before Interstellar
With Nolan' space epic set to arrive later this year, here's the films you'll want to see in anticipation.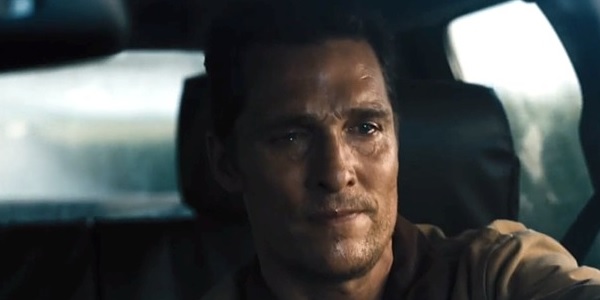 2013 was the year of science-fiction. We had movies like Alfonso Cuaron's Gravity dominating the box-office and grabbing a hatful of Oscar nominations. Spectacles like Man of Steel, Pacific Rim and Star Trek: Into Darkness providing plenty of entertainment but dividing audiences and critics. And then we had After Earth, starring a Will Smith so wooden lumberjacks were preparing to chop him down. 2014 is set to offer another meaty plate of the futuristic. Yes we have the Marvel vehicles, Captain America: Winter Soldier and Guardians of the Galaxy, but let's face it - they're throwing this stuff at us from all angles. Transcendence is due out in the coming months, with Wally Pfister transforming Johnny Depp into the world's first human USB stick. Jupiter Ascending €" the Wachowskis' follow up to the under-appreciated Cloud Atlas €" has been making some noise as of late, and we can't forget Dawn of the Planet of the Apes and Godzilla (versus Heisenberg). However everyone's eyes are glancing over towards November at Christopher Nolan's return to the director's chair with Interstellar. Unless you've been living in a cave or have no interest in anything vaguely to do with cinema, you'll know at least something about this film. Interstellar is based on a treatment written by theoretical physicist, Kip Thorne, way back in 2006. Paramount Pictures then sounded out Jonathan Nolan to adapt a script. From there, it languished in development for several years, before Christopher Nolan entered into negotiations in January 2013, with the intention of merging his own ideas with his brother's. Although he is usually secretive about his films in production (the script was filmed under the pseudonym Flora's Letter) some details have slipped through the cracks, luckily Nolan isn't about to pull a Tarantino. It would be simple to list his entire body of work, because it speaks for itself in terms of quality. However drawing comparisons with other filmmakers, expanding our reach to artists dissimilar to Nolan, may prove the best ingredient to prepare yourself for Interstellar. Here is some essential viewing, spanning the last twenty years, and please feel free to add more in the comments!