50 Most Anticipated Movies Of 2016 - Ranked
Get ready for a ridiculous year in film.
To say the least, 2016 is a far more exciting year than 2015 turned out to be. Yes, there were some stunning high points and a healthy raft of films for the Academy to ignore in favour of much safer options, but there weren't many weeks where top shelf movies competed toe to toe for box office dollars. It's not like The Chipmunks: The Road Chip was ever going to take any attention any from The Force Awakens, is it?
But in 2016 heavyweights clashing and insane ensembles is one of the biggest stories, what with Civil War, Batman V Superman, Suicide Squad, Spectral, The Magnificent Seven and Dad's Army. The other is the rebirth of the rebirth: there'll be a new Jumanji, a new Jungle Book, a new BFG and long-awaited sequels for Bridget Jones, Zoolander, Independence Day, The Ring and Bourne.
And a lot of them are released in competing slots that will hopefully see more money poured into the industry and an even healthier picture for cinemas going into 2017.
But which films should you be adding to your calendar immediately? Unthinkably - and rather excitingly - this list doesn't even include films as big as The Conjuring 2, Kung Fu Panda 3, The Finest Hours and London Has Fallen. So just imagine what DID make it...
50. Jumanji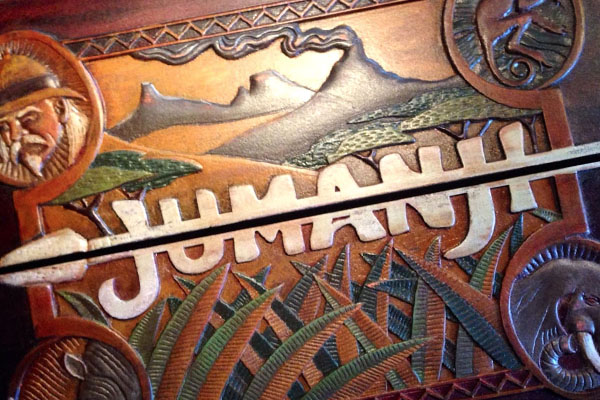 For some, the idea of remaking a film as beloved as Jumanji just a short time after the death of its even more beloved lead star is sacrilege of the highest order. But that sort of misses the point that the original - which had a wonderfully imaginative premise - wasn't actually all that great.
Critically, it wasn't exactly exalted, and the CGI (particularly of the troublesome monkeys) was ropey at best. So it's not entirely unwelcome news to hear that Sony are remaking it for a Christmas release. Let's just hope they don't try and replace Robin Williams directly. Or cast Jack Black.
Release Date: 25th December 2016