50 Most Iconic Shots From MCU Movies So Far
That's quite an entrance.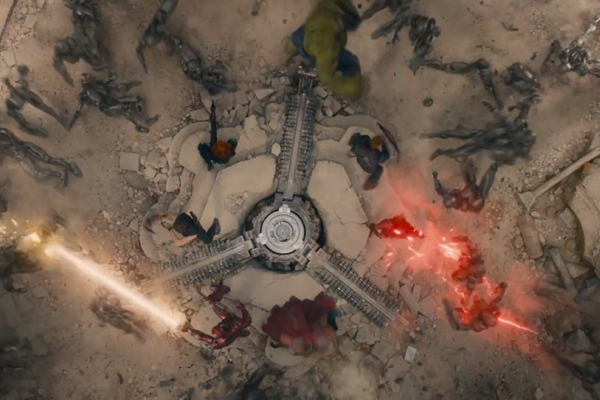 The Marvel Cinematic Universe is currently experiencing an intermission between phases. With Phase 2 having come to a close following the release of Ant-Man earlier this year - and Captain America: Civil War kicking off Phase 3 next year - it seems like the ideal time to do some reflecting. It has undoubtedly been an epic ride so far, with twelve movies having been released in the franchise - albeit with mixed critical responses - and it has grossed over $9 billion in total worldwide, which makes it the highest-grossing movie franchise in history. It's fair to say that makes it iconic. From 2008's Iron Man to the aforementioned Ant-Man in 2015, it's been an action-packed, blockbuster roller coaster of comic book fun. There have been some magnificent and memorable scenes in the franchise and that has resulted in a plethora of colourful and spectacular imagery that is permanently etched into our collective minds. This article is going to take a look back at the best stills from the scenes we've all enjoyed so much to date. Here are the fifty most iconic shots from the Marvel Cinematic Universe so far.
50. Tony Stark's First Suit (Iron Man)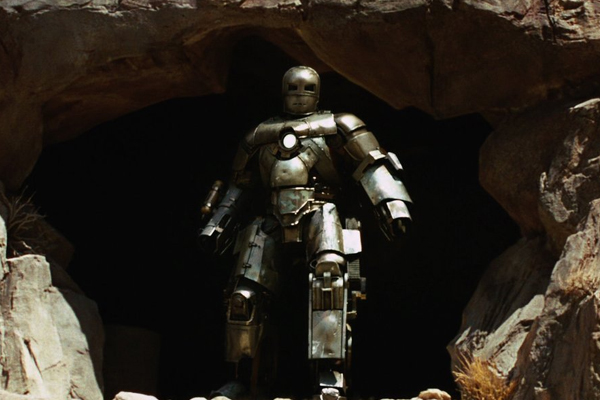 2008's Iron Man saw Robert Downey, Jr.'s Tony Stark getting the idea for his powered armour when he built a crude model to escape captivity in Afghanistan. This was the moment he emerged from the cave he had been held hostage in.