6 People Who Stupidly Thought Their Movies Should Win Oscars
No Leo, you weren't going to win before.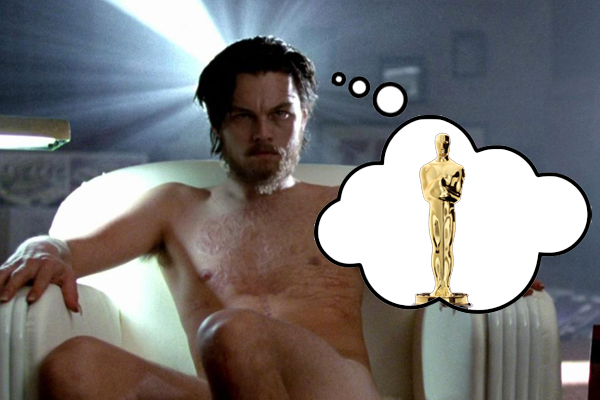 There is no harder acting job than campaigning for an Oscar. From as early as September through to February an awards hopeful has to be constantly "on", perpetually upbeat as they persistently promote the film and managing to show to any voters watching they really want the big prize without getting down on their knees and actively begging. But, bigger than all that, is being able to look like a gracious loser when the stars fail to align and you're forced to watch a jubilant contemporary snatch the award that was mere minutes ago within your reach, all broadcast live to a worldwide audience. It happens all the time; someone thinks they have an Oscar in the bag, only to realise they should have kept their expectations in check. Michael Keaton obviously thought the statuette was his in 2015, leading to that torturous gif of him discreetly putting away his speech as Eddie Redmayne sauntered up to the stage. And who can blame him? Birdman was the big winner of that ceremony otherwise and he'd already snagged several other awards for his central performance; there's no debating that he didn't deserve to expect it. But sometimes you get people dreaming of golden baldies when they're doing movies that aren't worthy at all. Actors wakes up every morning during production thinking today is the day they shoot "that scene" and directors sit in premieres believing they're unveiling next year's Best Picture winner, when what they've really got is a load of tat. Here are six times people thought they were a lock for Oscar glory, only to get a very rude awakening.