The 7.5 Most Shocking Movie Deaths Of 2013
From the unexpected to the horrifically violent, here's the most shocking instances of characters biting the dust last year.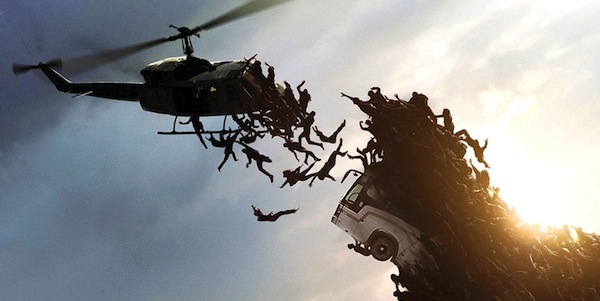 2013 saw some pretty good movies released, and some even better movie deaths! Some of the most shocking deaths have come from the most unexpected source: in moments of horror and comedy, and from social commentaries to political criticisms. A 'shocking' death is always open to interpretation, but these deaths submitted for your consideration are those which could be classed as shocking for a variety of reasons - some graphic, some terrifying, and some that are quite frankly hilarious. The most shocking death doesn't always have to be the most visceral: sometimes it can be the unexpected or the stylistically unconventional that really shocks us, and sticks with us. Spoilers follow...
7.5. Brick Tamland - Anchorman 2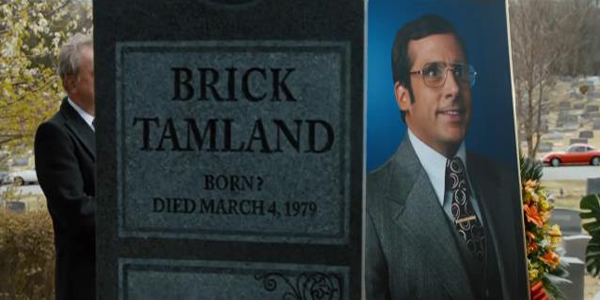 We all loved Brick and his hilariously goofy antics in the first Anchorman movie. But sadly, it appears that the Channel 4 news team are now a man down and we'll no longer be treated to such scenes as Brick filling a toaster with mayonnaise for no reason, killing a man with a trident or expressing his love for various office furnishings. In the official trailer, we see Brick's funeral taking place with Ron, Champ and Brian paying their last respects. Harken leads a eulogy, and introduces the next speaker as someone who was 'very close' to Brick. Turns out, nobody is closer to Brick than Brick himself. He's ALIVE!!! The most shocking kind of death is surely when you believe you've died, even though you're still alive. It's not uncommon for some narcissistic people to want to see their own funeral, to see what is said, who attends and who cries the most, but the shock of finding out you're dead when you feel so alive must have been terrible for poor Brick. Imagine getting dressed for your own funeral, thinking of the words to say about yourself, or looking out at your friends gathered there to say goodbye whilst standing over your own grave. Poor, sweet Brick.