7 Movies Where The Beatles Music Was The Major Selling Point
5. All This And World War II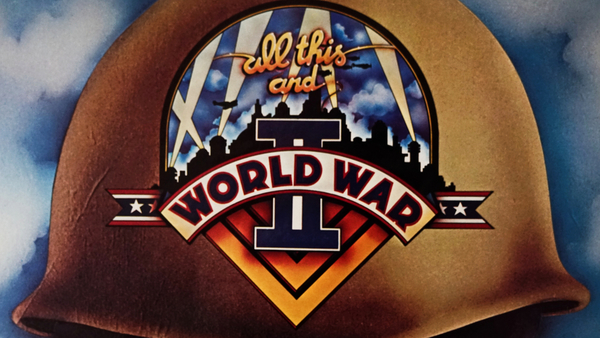 Rather an odd film, All This And World War Two is a collage of WW2 news reel footage and clips from old war movies. It must be the only film which stars Humphrey Bogart and James Stewart alongside Joseph Stalin and Adolf Hitler.
The visuals are backed by a collection of Beatles covers, providing the films anti-war message. The songs are intended to convey a commentary on the events onscreen.
A massive flop, the film has never been released on video or DVD although the soundtrack was released as a vinyl album. It features an eclectic mix of pop and rockstars but the music is less varied as the singers are essentially hired hands, fronting the brass and strings of the London Symphony Orchestra. It's a pleasant enough listen but tellingly the stand out moment is an Elton John track that predates the film project entirely.
The soundtrack was later reissued with a new, clunky but less confusing title. The Songs Of John Lennon & Paul McCartney Performed By The World's Greatest Rock Artists.
The Bee Gees contributed three songs. It seems they developed a taste for this sort of thing....