7 Must-See Movies About Weddings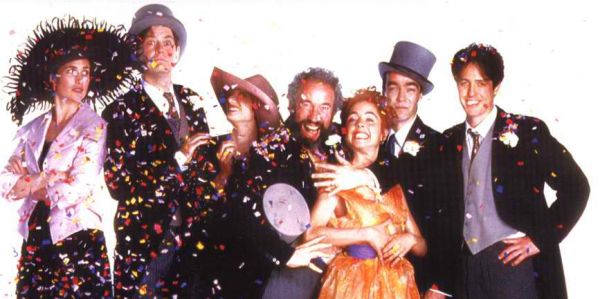 What is it that makes movies about weddings so enduringly popular? Is it the relatable family dynamics? The comedy? The lavish movie weddings? The romance? The question remains unanswered, largely because the 'wedding movies' genre is so varied. From hilarious comedies to hard-hitting family dramas to heart-stopping romances, the huge variety of movies about weddings means the genre is very hard to pin down. In the past few years there has been a resurgence in the genre's popularity, but there are still many movie-goers who would argue that wedding movies are merely predictable romantic comedies. This is where this list comes in: here, we highlight six entirely different yet equally brilliant movies based around weddings. Some romantic, some hilarious, some heart-breaking, but all enjoyable, join us as we shortlist seven must-see movies about weddings:
7. Wedding Crashers (2005)
Often regarded as one of Vince Vaughn and Owen Wilson's funniest films, 2005 comedy hit Wedding Crashers sees the pair play business partners and friends, Jeremy and John, who spend their free time crashing weddings. Under the guise of being "Uncle Ned's kids", the pair go to each wedding with a clear plan: eat the free food, drink the free drink, enjoy the party and pick up girls. The movie's long opening sequence, a montage of clips of Vaughn and Wilson's characters crashing weddings, is the film's clear highlight. The humour comes from the fact the two are the life and soul of every wedding they attend, entertaining and charming every guest: from elderly relatives to children to the bride and groom themselves. The steady pattern the two have built up goes somewhat awry when they crash the wedding of William Cleary's daughter: Cleary, played by Christopher Walken, is the US Secretary of the Treasury. Whilst at the celebrations, John and Jeremy set their sights on Cleary's other daughters, Claire (Rachel McAdams) and Gloria (Isla Fisher), but quickly get more than they bargained for when they are invited to stay at Cleary's house for the weekend. The movie's second half is based around the threat of the inevitable exposé of the John and Jeremy's lies and whether it will threaten their future with Claire and Gloria. When the truth comes out, there is also the question as to whether or not Jeremy and John can reconcile their own friendship after a bitter argument. The inevitability of the movie's happy ending is never really in doubt, but Wedding Crashers remains enjoyable even as it veers into more traditional romantic comedy territory. With a cameo from Will Farrell, laugh-out-loud humour and an endearing chemistry between Wilson and Vaughn, the movie is undoubtedly worth a watch.