8 Actors Robbed Of An Oscar
The Oscars have passed us again and it's time to get ready to complain about the winners and losers. Let's be honest: we all love complaining about the Academy of Motion Picture Arts and Sciences's decisions each year and arguing about why this actor wasn't nominated or that actress should have won the award. Don't feel bad about criticizing The Academy's selections, though, because everyone does it. Come to think of it - everyone just loves complaining in general. In this spirit of complaining, here is a list of 8 actors, in no particular order, who were blatantly robbed of the acting world's highest plaudit. There are countless blunders and oversights that are crying out to be analysed and dissected to the nth degree. In one way or another, these acting performances were all denied their rightful Oscar glory. So read on, and by all means, have a rant of your own and vent about the decisions that have really got under your skin in previous years.
8. Ellen Burstyn (Requiem For A Dream, 2001)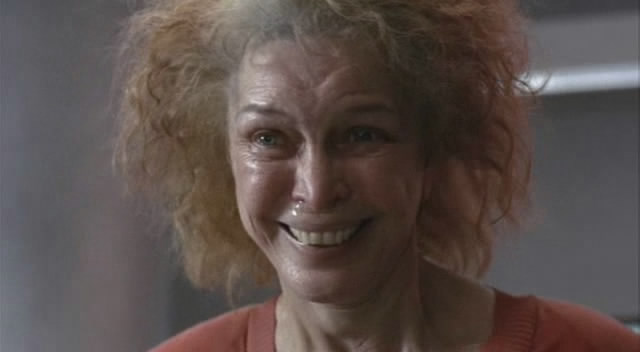 Ellen Burstyn€™s harrowing performance in Darren Aronofsky€™s Requiem For A Dream was criminally overlooked by the Academy in 2001. Instead they opted for Julia Roberts as Erin Brockovich in the film of the same name. Burstyn stole the show in Requiem For A Dream, a film about the terrible power of drug addiction, skillfully directed by Aronofsky. She completely inhabits her character of Sara Goldfarb, a lonely widow who is absorbed by her addiction to television, sugar and ultimately diet pills. As Sara Goldfarb contends with her son€™s addiction to heroin and clings to a desperate fantasy of appearing on her favourite TV game show she spirals further and further out of control right in front of our eyes. Burstyn€™s performance is devastating and overwhelmingly affecting. Julia Roberts€™ Erin Brockovich, the legal assistant with a heart of gold, admittedly had a down to earth charm and charisma, as well as a decent helping of sass; we all recall her most quoted line, €œThey€™re called boobs, Ed€. However Roberts€™ never approached the same gravitas or heartbreaking desperation in her portrayal. It was a good performance but glaringly run of the mill compared to Burstyn. Roberts€™ role was unashamedly Oscar friendly; based on a real person who stood up for the little people against a giant corporation and won against the odds. Burstyn€™s role is the more complex and challenging of the two and she absolutely deserved to walk away with the award.