8 Bizarre Peanuts Characters You Probably Won't See In The Peanuts Movie
Some characters are better off left out...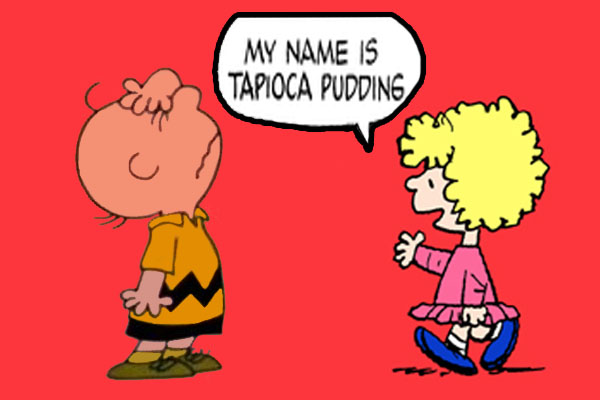 Charles Schulz wrote and drew his beloved Peanuts comic strip for nearly fifty years, passing away just hours before his final strip was scheduled to be published. Though the strip had a primary core cast of famous characters like Charlie Brown, Snoopy, Linus, Lucy and Peppermint Patty, over its lengthy run Schulz introduced dozens of other characters. While Schulz€™s characters are much-loved by fans, not every Peanuts character was worthy of becoming a regular. Some minor characters did not last in the strip simply because they were so odd. Many of these characters appeared so infrequently that only dedicated fans would recognise them. Some of the jokes involving these characters only really worked in the context of a comic strip, so they also never appeared in the popular Peanuts cartoons either. Over the decades they have been mostly forgotten and absent from most of Charlie Brown and Snoopy€™s adventures, including the upcoming computer animated movie The Peanuts Movie. The following eight Peanuts characters are so obscure and just all-around weird that it€™s doubtful that we'll see them appear in The Peanuts Movie or any potential sequels or spinoffs.
8. World War II
Peanuts has many off-panel characters. Most famously, all adult characters like the children€™s parents and teachers are never seen, and in the cartoons their €œvoices€ are depicted by trombone sounds. There are also other unseen characters that aren't human. One such character who is never seen is one of Snoopy€™s biggest rivals, the cat who lives next door to Charlie Brown. Throughout the strip€™s history Snoopy infrequently waged war with this destructive cat. The cat is so violent and so aggressive that its name is actually World War II. Snoopy sometimes taunts the €œstupid cat,€ but he always lives to regret it. While Snoopy€™s scuffles with World War II are never seen, the beagle always comes back worse for wear. World War II has actually destroyed Snoopy€™s doghouse by scratching it to splinters on more than one occasion. Snoopy is such a loveable character that it€™s unlikely we€™d see him getting so roughed up on screen like that, especially by an unseen character he is never able to get one up on.